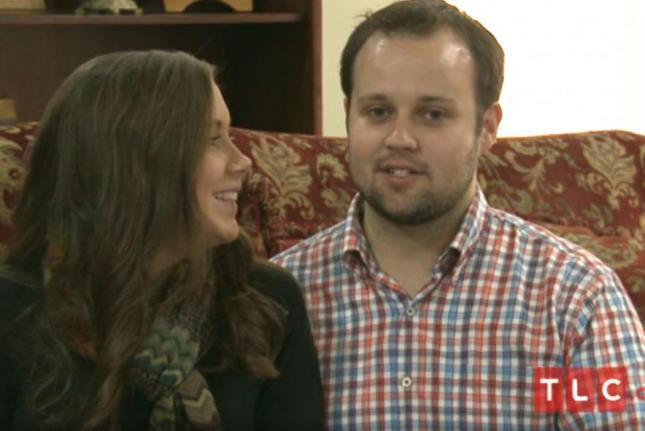 Josh Duggar Says He Acted "Inexcusably"as TLC Pulls Show From Line-Up
WASHINGTON, May 22 (Gephardt Daily) —
A police report acquired by InTouch says that Josh Duggar of "19 Kids and Counting" allegedly molested five young girls during his early teen years starting in 2002; and now he is acknowledging his actions on Facebook. The TLC network has also issued the following statement: "Effective immediately, TLC has pulled all episodes of 19 Kids and Counting currently from the air. We are deeply saddened and troubled by this heartbreaking situation, and our thoughts and prayers are with the family and victims at this difficult time."
According to InTouch, the report was hidden since 2006 and has been obtained by the magazine through a Freedom of Information Act request. It reads that an unknown caller contacted authorities to report that Duggar inappropriately touched five minors while he was 14.
The report says that the caller expressed concern that the incidents were never reported to the correct authorities.
The police report continues to say a letter supposedly written by either a victim or a witness of the abuse was found in a borrowed book from the Duggars' church in 2006. It continues that while the Duggars were in Chicago appearing on the Oprah show, a tip about the letter was emailed to Oprah's Harpo Studios and forwarded to the Department of Human Services hotline, thus commencing the investigation.
Unfortunately, InTouch observes that the '06 police report wasn't filed until three years after the actual incidents happened.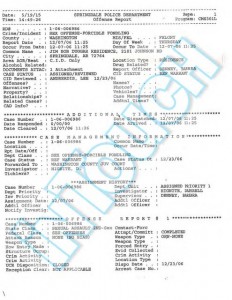 The police report maintains that Josh Duggar, now 27, allegedly fondled the genitalia and breasts of five young girls; most of the incidents occurring while the children were asleep. It says that his father Jim Bob alerted authorities in December of that year of his son's admitted actions — which were that he touched a young girl's breasts as she slept — and was supposedly disciplined. Nine months later, a similar incident reportedly happened.
Jim Bob claims in the police report that he eventually contacted a state trooper about the issue after consulting with church elders, but no official paperwork was filed. Instead, the trooper (and personal friend of Jim Bob), Jim Hutchens, gave Josh a "stern talking to."
Today, the then-officer Hutchens is serving a 56-year prison sentence for child pornography, according to InTouch and Radar Online.
TMZ confirmed with authorities Thursday that Josh Duggar was indeed the subject of investigation when following up on the case. If guilty of the allegations, Josh Duggar cannot be charged for them because the statute of limitations expired after three years.
In a statement on Facebook, Josh said: "Twelve years ago, as a young teenager I acted inexcusably for which I am extremely sorry and deeply regret. I hurt others, including my family and close friends. I confessed this to my parents who took several steps to help me address the situation. We spoke with the authorities where I confessed my wrongdoing and my parents arranged for me and those affected by my actions to receive counseling. I understood that if I continued down this wrong road that I would end up ruining my life. I sought forgiveness from those I had wronged and asked Christ to forgive me and come into my life. I would do anything to go back to those teen years and take different actions. In my life today, I am so very thankful for God's grace, mercy and redemption."
His parents, Jim Bob and Michelle, said: "Back 12 years ago our family went through one of the most difficult times of our lives. When Josh was a young teenager, he made some very bad mistakes and we were shocked. We had tried to teach him right from wrong. That dark and difficult time caused us to seek God like never before. Even though we would never choose to go through something so terrible, each one of our family members drew closer to God. We pray that as people watch our lives they see that we are not a perfect family. We have challenges and struggles everyday. It is one of the reasons we treasure our faith so much because God's kindness and goodness and forgiveness are extended to us — even though we are so undeserving. We hope somehow the story of our journey — the good times and the difficult times — cause you to see the kindness of God and learn that He can bring you through anything."
Josh's wife Anna said: "I can imagine the shock many of you are going through reading this. I remember feeling that same shock. It was not at the point of engagement, or after we were married – it was two years before Josh asked me to marry him. When my family and I first visited the Duggar Home, Josh shared his past teenage mistakes. I was surprised at his openness and humility and at the same time didn't know why he was sharing it. For Josh he wanted not just me but my parents to know who he really was — even every difficult past mistakes. At that point and over the next two years, Josh shared how the counseling he received changed his life as he continued to do what he was taught. And when you, our sweet fans, first met me when Josh asked me to marry him… I was able to say, "Yes" knowing who Josh really is – someone who had gone down a wrong path and had humbled himself before God and those whom he had offended. Someone who had received the help needed to change the direction of his life and do what is right. I want to say thank you to those who took time over a decade ago to help Josh in a time of crisis. Your investment changed his life from going down the wrong path to doing what is right. If it weren't for your help I would not be here as his wife — celebrating 6 1/2 years of marriage to a man who knows how to be a gentleman and treat a girl right. Thank you to all of you who tirelessly work with children in crisis, you are changing lives and I am forever grateful for all of you."