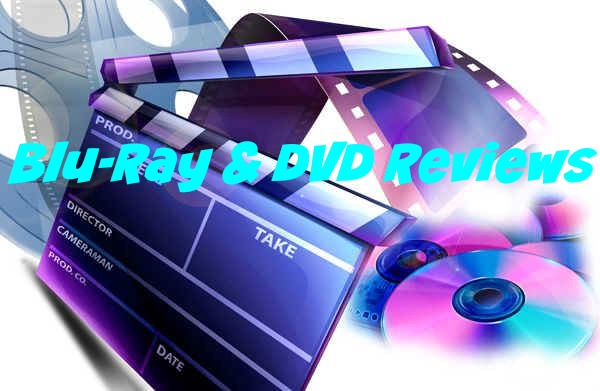 SALT LAKE CITY, Nov. 1, 2016 (Gephardt Daily) — Four films are being released today for home viewing.
"Star Trek Beyond" opened in theaters July 22 with a first weekend box office of $59.2 million. The film went on to a global total of $340.6 million in it's 14 weeks of release.
Star Trek Beyond
Starring: Chris Pine, Zachary Quinto, Zoe Saldana, Anton Yelchin and Jon Cho
Rated PG-13
The USS Enterprise crew explores the furthest reaches of uncharted space, where members encounter a new ruthless enemy who puts them and everything the Federation stands for to the test.
The third installment of the recent reboot of "Star Trek," "Star Trek Beyond," has a few problems. The film is a mashup of plots we've seen a few times before. The main plot has Kirk and company fighting an angry alien whose sole purpose is to wreak havoc on The Federation.
This plot was already been used in pretty much all the "Star Trek" films and TV shows. "Star Trek Beyond" is the same film with a different wrapper.
There's a secondary plot about Spock and Uhura, and other plot devices to fill the gaps in the story, but nothing new added to the "Star Trek" formula.
That being said, "Star Trek Beyond" is an audience-pleasing film with enough drama, special effects and humor to involve the audience, making it a very likable movie while you're watching it.
However, when you leave the theater ask yourself, "What was different about the film?" I bet your answer is the same as mine.
For refusing to stretch itself and try to do anything different, "Star Trek Beyond" gets a very average C and is rated PG-13.
Also available for home viewing is the comedy "Bad Moms."
The film opened July 29 to a debut weekend total of $23.8 million. The comedy went on to earn $179.3 million worldwide in its 14-week run.
Bad Moms
Starring: Mila Kunis, Kristen Bell, Kathryn Hahn and Christina Applegate
Rated R
A woman with a seemingly perfect life and a great marriage is really overworked, overcommitted and exhausted to the point that she's about to snap.
Fed up, she joins forces with two other overstressed moms, played by Kristen Bell and Kathryn Hahan, on a quest to liberate themselves from conventional responsibilities and to take down a PTA Queen Bee and her clique of devoted perfect moms.
"Bad Moms" is from the same writers that gave us "The Hangover," so you'd expect a bit of harsh bad taste jokes riddled with sight gags and lots of language.
And although there's some of that going on, "Bad Moms" is foremost a forgettable comedy that offers just a few really laughable moments and then crashes into a kind of sentimental limbo.
Overall the film is an adult diversion film with mostly chuckles and grins.
It gets a C and is rated R.
"Anthropoid" opened in just 452 theaters on August 12, and earned a dismal $2.9 million dollars in seven weeks. Dispite good reviews, the film didn't have the wide release it needed to be seen.
Anthropoid
Starring: Jamie Dornan and Cillian Murphy
Rated R
Based on the extraordinary true story of Operation Anthropoid, the WWII mission to assassinate SS Gen. Reinhard Heydrich, the main architect behind the Final Solution and the Reich's third in command after Hitler and Himmler.
"Anthropoid" offers up an intimate look at war and sacrifice, as two Czech soldiers are ordered into an impossible situation and have to face their fear and death.
The film speaks of comradeship, honor, duty and service in such a personal and unflinching way that the audience cannot leave the theater unchanged.
"Anthropoid" gets an A and is rated R.
"The Christmas Project" is a small independent film released through Covenant Communications, a faith-based distributor. The film is released directly to video.
The Christmas Project
Starring: Jacob Buster and Clint Pulver
Rated G
Even with Christmas around the corner, for the Buckley boys, payback almost always wins out over brotherly love. That is, until the four brothers join forces against a common adversary… the Hagbarts, the meanest bullies at their school.
But now Mom has decided that the Buckley family is going to "elf" the Hagbarts this year for Christmas.
The film is heavily formulated and strictly aimed at little kids, with the plot devices being a bit too convenient and overall extremely sappy and saccharine.
"The Christmas Project" gets a C and rated G.