Rod Serling: The Man Who Changed TV
Sunday – June 28th, 2015 (Gephardt Daily) – Forty years ago today we lost the genius of Rod Serling.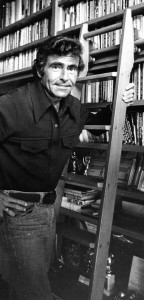 "Rod Serling is one of the world's foremost storytellers. Living in an era of great American turbulence and change (WWII thru the end of the Vietnam War), he was a pioneer of the Golden Age of Television, creator of 'The Twilight Zone,' and winner of six Emmys, more than any writer in history.
Always concerned with the well-being of humanity, he constantly fought censors to bring socially relevant content to television. In the last 25 years of his too short 50 years, he wrote more than 250 scripts, published 8 books, and started and ran his own production company, Cayuga Productions Inc., which produced all 156 episodes of 'The Twilight Zone' (of which he wrote 92).
Rod Serling was a consummate gentleman respected by all who worked with him and loved by those he taught." – Rod Serling Books
A Brief History
Serling was born on Christmas Day (December 25) 1924 in Syracuse, New York to a Jewish family. Serling's father had worked as a secretary and amateur inventor before having children, but took on his father-in-law's profession as a grocer to earn a steady income.
Serling spent most of his youth 70 miles south of Syracuse in the city of Binghamton after his family moved there in 1926. His parents encouraged his talents as a performer from the start. Sam Serling built a small stage in the basement, where Rod often put on plays (with or without neighborhood children).
In elementary school, Serling was seen as the class clown and dismissed by many of his teachers as a lost cause. However, his seventh-grade English teacher, Helen Foley, encouraged him to enter the school's public speaking extracurriculars. He joined the debate team and was a speaker at his high school graduation. He began writing for the school newspaper where, according to journalist Gordon Sander, Serling "established a reputation as a social activist".
Rod Serling enlisted into the U.S. Army the morning after his high school graduation, following his brother Robert.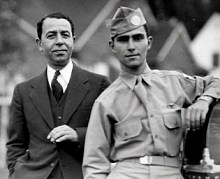 Over the next year of paratrooper training, Serling and others took to boxing as a way to vent aggression. He competed as a flyweight, and had 17 bouts, rising to the second round of the division finals before being knocked out.
On April 25, 1944, Serling received his overseas orders and saw that he was headed west through California. He knew that he was headed to fight the Japanese rather than the Nazis. This disappointed him, as he had hoped to help combat Hitler.
After being discharged from the Army in 1946, Serling worked at a rehabilitation hospital while recovering from his wounds. 
With the help of the GI Bill, Serling enrolled in college, and as part of his studies, he became active in the campus radio station, work experience which was often useful in his future career. He wrote, directed, and acted in many radio programs on campus, then around the state, as part of his work study. It was at this time he met fellow student and future wife, Carolyn Louise "Carol" Kramer.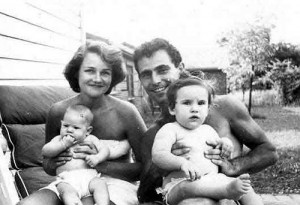 At first, she refused to date him because of his campus reputation as a "ladies man", but she eventually changed her mind. Ro Serling married Carolyn Kramer on July 31, 1948. They had two daughters, Jodi and Anne
n 1955, the nationwide "Kraft Television Theatre" televised a program based on Serling's 72nd script. To Serling, it was just another script, and he missed the first live broadcast. He and his wife hired a babysitter for the night and told her "no one would call because we had just moved to town. And the phone just started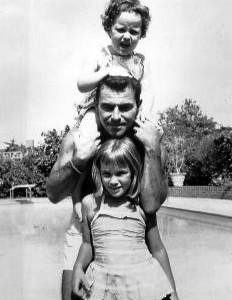 ringing and didn't stop for years!"
The title of this episode was "Patterns," and it soon changed his life.
"Patterns" dramatized the power struggle between a veteran corporate boss running out of ideas and energy and the bright, young executive being groomed to take his place. Instead of firing the loyal employee, and risk tarnishing his own reputation, the boss enlists him into a campaign to push aside his competition.
After receiving rave reviews for "Patterns," Serling moved his family California in 1957.
On October 2, 1959, the classic "Twilight Zone" series, created by Serling, premiered on CBS.
For this series, Serling fought hard to get and maintain creative control. He hired scriptwriters whom he respected (such as Richard Matheson and Charles Beaumont). In an interview, Serling said the show's science fiction format would not be controversial with sponsors, network executives or the general public and would escape censorship.
Serling drew on his own experience for many episodes, frequently about boxing, military life, and airplane pilots. The Twilight Zone incorporated his social views on racial relations, somewhat veiled in the science fiction and fantasy elements of the shows. Occasionally, the point was quite blunt, such as in the episode "I Am the Night—Color Me Black", in which racism and hatred causes a dark cloud to form in the American South, before spreading across the world.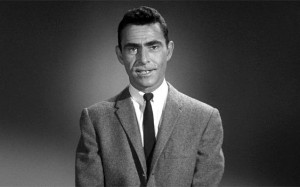 Many "Twilight Zone" stories reflected his views on gender roles, featuring quick-thinking, resilient women.
The Twilight Zone aired for five seasons (the first three presented half-hour episodes, the fourth hour-long episodes and the fifth returned to the half-hour format). It won many TV and drama awards, and drew much critical acclaim for Serling and his co-workers.
Though it had a loyal fanbase, "The Twilight Zone" drew only moderate ratings and was twice canceled and revived. In 1964 the series was finally cancelled.
Serling sold the rights to "The Twilight Zone" to CBS.
When he was not writing, promoting, or producing his work, he was often seen speaking on college campuses all over the country.[11] He would also teach week-long classes on film in which students would watch films and then critique them. In the political climate of the 1960s, he often felt a stronger rapport with older students in his evening classes than he did with the youth of the day.
After "The Twilight Zone" was cancelled, Serling wrote an unsuccessful western television series called "The Loner," which ran from the fall of 1965 to April 1966. CBS asked Serling to have more action and less character interaction. He refused to comply, even though the show had received poor reviews and low ratings.
In a stylistic departure from his earlier work, Serling briefly hosted the first version of the game show "Liar's Club" in 1969.
In that same year,  NBC aired a Serling-penned pilot for a new series, "Night Gallery."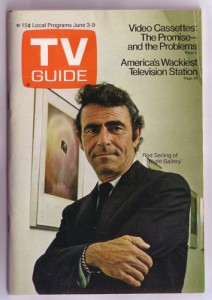 Set in a dimly lit museum after hours, the pilot film featured Serling (as on-camera host) playing the curator, who introduced three tales of the macabre, unveiling canvases that would appear in the subsequent story segments. Its brief first season (containing only six episodes) was rotated with three other shows (called the Four in One) airing in the same time slot.
"Night Gallery" was cancelled in 1973.
On May 3, 1975, Serling suffered a minor heart attack and was hospitalized. He spent two weeks at Tompkins County Community Hospital before being released.
A second heart attack two weeks later forced doctors to agree that open-heart surgery, though considered risky at the time, was in order. The 10-hour-long procedure was carried out on June 26, but Serling suffered a heart attack on the operating table and died two days later at Strong Memorial Hospital in Rochester, New York.
He was 50 years old.
His funeral took place on July 2.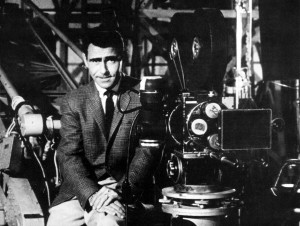 Most of us (no matter what generation) have been touched by Rod Serling's writing in some way or another. His distaste for censorship, fear and bigotry are entwined into many of scripts which he used to show how bigotry and intolerance and hate can destroy better than a bomb can.
"Monsters are Due on Maple Street" is an excellent example of Serling's keen eye for the truth. His words endure because Rod wrote about the truth.
The closing statement for "Monsters are Due on Maple Street" is as relevant today as it was when the episode first aired March 4th, 1960:
"The tools of conquest do not necessarily come with bombs and explosions and fallout. There are weapons that are simply thoughts, attitudes, prejudices to be found only in the minds of men. For the record, prejudices can kill, and suspicion can destroy, and a thoughtless frightened search for a scapegoat has a fallout all of its own for the children, and the children yet unborn. And the pity of it is that these things cannot be confined to the Twilight Zone"
I am uniquely blessed to not only have met him, but to include his daughter Anne and her family as part of mine, and my family as part of hers. Anne works to keep her father's memory and his vision alive. With her husband, Doug, Anne recently launched "Rod Serling Books" to preserve his legacy and provide a platform for talented writers to publish works of a similar genre.
As a writer and TV producer, I owe a lot to Rod Serling. He taught us what battles to fight and how important it is to have your voice heard. His battles he fought, on behalf of the writer, with the suits, sponsors and censors truly changed TV.
I was honored to meet Rod a few years before I passed away. I was genuinely interested in everyone's points of view.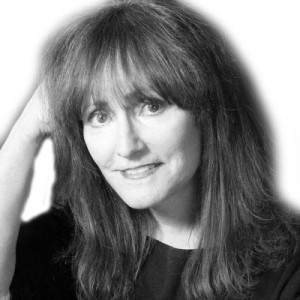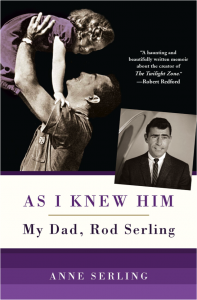 I am doubly blessed to have not only have had some conversation with one of my heroes, but to get to know his daughter Anne as well. Anne is a brilliant writer and published author, whose book "As I Knew Him," tears apart some of the myths and misconceptions that have followed Rod Serling. I am not only proud to call Anne my friend but we are close enough to be family.
So on this anniversary of the passing of a truly great talent, I will leave you with these words from the "Twilight Zone" episode "Nothing in the Dark":
"You see. No shock. No engulfment. No tearing asunder. What you feared would come like an explosion is like a whisper. What you thought was the end is the beginning."