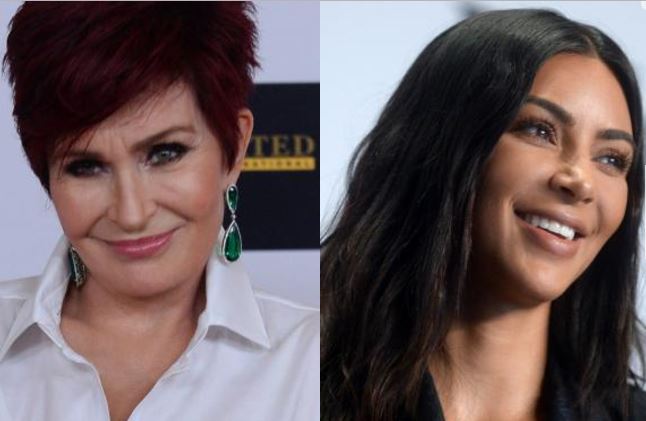 Sept. 12 (UPI) — Sharon Osbourne considers reality star Kim Kardashian a "strong," but not "feminist," woman.
The 64-year-old television personality said on Monday's episode of "The Talk" that she was "misquoted" in a recent interview with the Telegraph where she discussed Kardashian's sexy selfies.
"At the end of the interview as the lady was leaving she said to me, 'Have you heard that Kim Kardashian has come out as a feminist?' And I'm like, 'No,'" Osbourne said. "Of course I commented. She asked my opinion and I gave it. It wasn't rude."
"I was like, 'She poses nude. She's very sexual in her clothes, even in her everyday clothes. Whatever she does, it's showing her body, which shows that she's a strong, grounded woman and she's not ashamed of her body,'" Osbourne recalled.
"She wants to show [her body], which is her business. Nobody else's business but hers. And that's great," the star said. "It doesn't make you a feminist. It makes you someone who is a strong person and confident with their body and wants to show it, but that's not a feminist."
The Telegraph interview, which was published Sept. 2, presented Osbourne as saying that Kardashian "showing off her body" on social media doesn't represent "female progress."
"Kim says she's doing everything in the name of feminism, but that's not feminism!" the publication quoted Osbourne. "Everything they do from the sex tape to the plastic see-through dresses and the gym wear is about sex, not female progress."
"If Kim wants to show off her body, fine. But that's not feminism, that's being a ho. And there's nothing wrong with being a hoe, but always remember what you are," the quote continued.
Kardashian has yet to respond to Osbourne's comments on "The Talk." The 36-year-old reality star said Friday in an interview with E! News that she "never" said she considers her sexy selfies feminist.
"First of all, I think she said I said a quote about, 'I post nude photos in the name of feminism,'" she said of Osbourne. "Never said that. So I think when people misquote you and then comment, it just sounds ridiculous."