Tony Reviews This Week's DVD and Blu-ray Releases: Your Laundry is More Exciting
June 23, 2015 (Gephardt Daily) – With the dismal releases this week on Blu-ray, DVD and Digital HD, it might be a great time to catch up on your laundry. Believe me doing your laundry will be more exciting than any of these films.
"The Forger"
John Travolta is the world's best art forger who makes a deal with a crime syndicate to get an early release from prison, but in return he must pull off an impossible heist – he must forge a painting by Claude Monet, steal the original from a museum, and replace it with a replica so perfect that no one will notice.
He enlists the help of his father, played by Christopher Plummer and son, played by Tye Sheridan. Together they plan the heist of their lives!
This film will have you guessing until the end. Not guessing at the plot – but guessing why they made the thing in the first place. The only thing this film successfully steals is the hour and a half it takes to watch it.
It gets a D- and is rated R
"Survivor"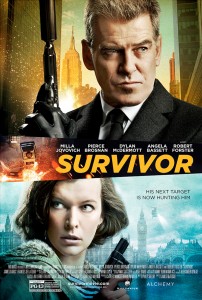 Milla Jovovich is a Foreign Service Officer in London, trying to prevent a terrorist attack set to hit New York, but is forced to go on the run when she is framed for crimes she did not commit.
And she's pursued by a ruthless assassin played by Pierce Brosnan, who, for some reason makes every job harder than it has to be.
The film is chock full of forgettable people doing needless things. Survivor is so bad it's unintentionally funny…
It gets a D and is rated PG-13
"The Loft"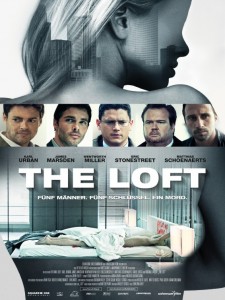 Five guys conspire to secretly share a penthouse loft in the city–a place where they can indulge in their deepest fantasies.
But the fantasy becomes a nightmare when they discover the dead body of an unknown woman in the loft, and they realize one of the group must be involved.
Paranoia seizes them as everyone begins to suspect one another. Friendships are tested, loyalties are questioned and marriages crumble as the group is consumed by fear and suspicion.
Karl Urban and James Marsden lead the cast, but the problems in the story are too big for them to overcome. The main problem with this "thriller" is the characters in the movie just are not likable, so you (as the viewer) just don't care what happens to any of them.
And with that disconnect, "The Loft" ends up a dismal and seedy film.
It gets a D and is rated R