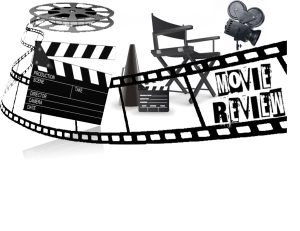 SALT LAKE CITY, Utah, Feb. 26, 2016 (Gephardt Daily) — Three major films hit theaters today.
"Triple 9," is a "caper" film about a group of crooked cops who target high-end banks. "Eddie the Eagle," is the story of real-life Olympian Eddie Edwards who became the hero of the 1988 Winter Olympic Games in Calgary. And finally, "Gods of Egypt" premieres. The film is under fire for not having a diverse cast. (Read the story here)
"Triple 9"
Starring: Casey Affleck, Norman Reedus and Chiwetel Ejiofor
Rated R
In "Triple 9," a crew of dirty cops is blackmailed by the Russian mob to execute a virtually impossible heist. The only way to pull it off is to manufacture a 999, police code for "officer down."
Despite the film's better-than-average cast, which includes Chiwetel Ejofor, Kate Winslet, Casey Affleck, Norman Reedus and Anthony Mackie, the film just can't seem to generate any interest in the caper or the characters.
Filmed in a very dark and gritty style, which covers up a lot of the action, and with a very confusing plot line, "Triple 9," takes too much effort to watch.
The film gets a D and is rated R.
"Gods of Egypt"
Starring: Gerard Butler, Geoffrey Rush and Brenton Thwaites
Rated PG-13
Gerard Butler is Set, the merciless god of darkness, who has taken over the throne of Egypt and sent its rightful king, Horus, into exile. With the aid of a young thief, Horus goes on a quest to regain his throne.
"Gods of Egypt" is a terrible film. Unintentionally funny, poorly written and horribly directed, the boasts some of the worst acting seen in recent years.
Added into the mix are plot devices stolen from "The Avengers," "Stargate" and "Clash of the Titans."
Then there's Geoffrey Rush as "Osiris," who lives on a space station circling the Earth and in an eternal battle with some big smoke snake. It honestly made me wish for a sequel to "Prince of Persia."
Miss this one at all costs. It gets a D- and is rated PG-13.
"Eddie the Eagle"
Starring: Taron Egerton and Hugh Jackman
Rated PG-13
This is based on the true story of an unlikely British ski jumper, Eddie Edwards, who never stopped believing in himself. With the help of a rebellious coach (played by Hugh Jackman), Eddie takes on the establishment and wins the hearts of sports fans around the world by making an improbable and historic showing at the 1988 Calgary Winter Olympics.
"Eddie the Eagle" is simply a joy. The characters are crisp; the story is well written and wonderfully executed. Taron Egerton, who was last seen in ""Legend" and "Kingsman: The Secret Service," is charmingly awkward in his role of Eddie. Likewise, Hugh Jackman, offers up a charmingly grumpy coach Bronson Peary.
The combination is electric and inspirational.
"Eddie the Eagle" is a must-see film. It gets an A and is rated PG-13.