SALT LAKE CITY, Utah, Dec. 16, 2015 (Gephardt Daily) — The review embargo is officially off and since the world (over the next few days) will be seeing "Star Wars VII: The Force Awakens," I wanted to offer a spoiler-free review.
First let me say I am a huge fan of "Star Wars" from the very beginning. I remember, back in '77, a couple of friends and I heard about a sci-fi movie debuting in LA.
One of our gang had an ex-girlfriend who worked at the Chinese Theater and wrangled us some passes for an evening screening. So, on May 25, 1977 at approximately 8 p.m., Rex Moore, Marty McGregor and I saw "Star Wars" for the very first time.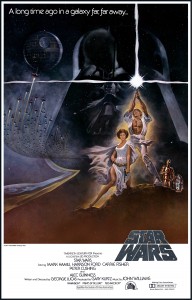 To be honest, at the time it wasn't the life changing moment one would think it would have or should have been. It was just a really good and interesting film. But now, almost 40 years later, "Star Wars" has become intertwined with world pop culture and vocabulary.
And as we all know, the film launched five sequels over a period of 28 years and has inspired video games, TV series, radio programs, collectibles, fashion and technology.
It's been 10 years since the last "Star Wars" film ("Star Wars: Revenge of the Sith") was released. So when Disney and Lucasfilm merged in 2012 and announced the continuation of the saga, fans were both worried and excited.
Many thought director J.J. Abrams, who co-wrote the screenplay with Lawrence Kasdan, was not the right choice. Others maintained Abrams understood the fans by how he treated the reboot of "Star Trek" in 2009. "Star Wars: The Force Awakens" began pre-production on October 30, 2012.
But it wasn't until Disney began announcing the cast for the new "Star Wars" film that fans began to turn their worry into excitement as Harrison Ford, Mark Hamill, and Carrie Fisher along with other main characters from the original trilogy returned to reprise their roles. New cast members were revealed including John Boyega, Daisy Ridley, Adam Driver and Oscar Isaac.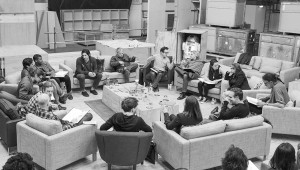 The Internet was ablaze with millions of viewers when the "Star Wars VII: The Force Awakens" trailer was released on November 18, 2014. And on April 16, 2015 the second teaser trailer was revealed, which had fans in tears as Han Solo says "Chewie, we're home."
It's a sentiment I think every fan in the theater will share. Undoubtedly, the film will be a huge box office juggernaut, bringing in millions and millions of dollars over the next few days. But ticket sales are a financial success, "Star Wars" has to be a fan success as well. And if something is wrong, the fans will not hold back. Just remember what happened to 'Jar-Jar.'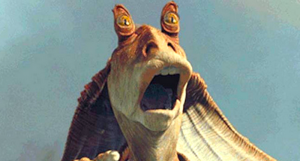 Now the review.
Taking place 30 years after the events in "Star Wars VI: Return of the Jedi," we find ourselves in a time when the Jedi are almost extinct and the galaxy is being subjugated by "The First Order," sworn to remove every last remnant of a rebellious force called 'The Resistance.'
It is here the story begins and the past collides with the present.
"Star Wars: The Force Awakens" was well worth the wait. It is everything a fan would want to see in a "Star Wars" film, including action, adventure, great characters, special effects, CGI performances, humor and a story that spins everything into a new direction.
I am giving "The Force Awakens" an A. Not because I am a fan, but because the film deserves it.
"Star Wars: Episode VIII" will be in theaters May 26, 2017.