October 23, 2015 (Gephardt Daily) — A few films opened in theaters this weekend, nearly something for everybody. And as most film reviewers will attest to, there were a few scheduling conflicts, making it impossible to see all the films being released, and
"Paranormal Activity: The Ghost Dimension" wasn't screened for critics at all.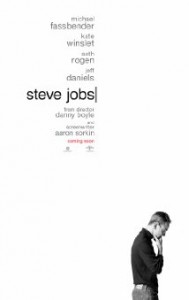 "Steve Jobs"
Starring Michael Fassbender and Seth Rogen
Directed by: Danny Boyle
Rated R
Set backstage at three iconic product launches and ending in 1998 with the unveiling of the iMac, the film takes us behind the scenes of the digital revolution to paint a portrait of the man at its epicenter.
The film is brilliantly directed and acted. Michael Fassbender shows off a meticulous attention to detail and nuance in his performance. His portrayal of Steve Jobs is nothing short of Oscar-worthy.
Counterbalancing him is Seth Rogen as Steve Wozniak. Rogen offers up the best performance of his career. The moments the two share on screen are electrifying and passionate.
Steve Jobs is as good as a film gets. It deserves an A and is rated R.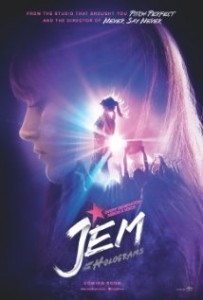 "Jem and the Holograms"
Starring: Aubrey Peeples, Stephanie Scott and Molly Ringwald
Directed by: Jon M. Chu
Rated PG
As a small-town girl catapults from underground video sensation to global superstar, she and her three sisters begin a journey of discovering that some talents are too special to keep hidden.
Although the film is pretty predictable and aimed right at young girls (12 – 16), the film is not without merit. It does a terrific job in showing the meaning of family, friendship and sisterhood as Jem must decide what's truly important in life.
Yes it does get a little mushy, but there is a nice moral at the end.
Jem and the Holograms gets a B- and is rated PG.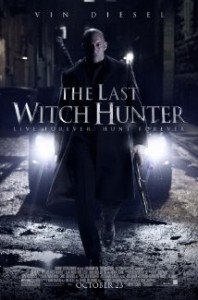 "The Last Witch Hunter"
Starring: Vin Diesel and Elijah Wood
Directed by: Breck Eisner
Rated PG-13
In the film, Vin Diesel is a warrior who kills a powerful witch. As she dies, she curses him with immortality. He wanders the planet killing witches. When he learns the original witch he slayed has been resurrected, he seeks revenge.
"The Last Witch Hunter" is exactly what you'd expect it to be. A sword and sorcery tale taking place in the modern world with Diesel leading the charge with steely-eyed determination.
The problem is the film really takes itself much too seriously to be enjoyable.
It gets a C and is rated PG-13.