What to Watch This Week on Blu-ray, DVD and Digital HD

"The DUFF"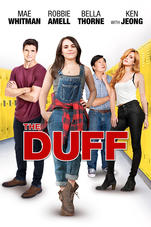 Based on the novel "The DUFF" by Kody Keplinger, to save her senior year from turning into a total disaster, Bianca, played by Mae Whitman must find the confidence to overthrow the school's ruthless label maker Madison, played by Bella Thorne and remind everyone that no matter what people look or act like, we are all someone's "DUFF."
(DUFF is high school slang for Designated Ugly Fat Friend.)
The film is all about labeling people and being mean to those who are different. And although it "minds it's manners" and doesn't hit too hard, it still has a mean tone to it.
Reinventing one's self isn't new either. Everyone's seen "Pretty in Pink," "Can't By Me Love," and "Mean Girls." This film is reminiscent of all of those and a few others.
What's left is a movie aimed at "Tweens" (yes another label) with a little bit of a moral at the end.
But "The Duff" isn't anything new or even fresh. It gets a C and is rated PG-13.
"Serena"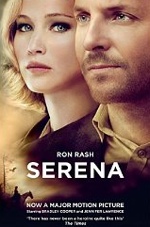 Bradley Cooper and Jennifer Lawrence are newlyweds, George and Serena Pemberton, who travel from Boston to the mountains of North Carolina where they begin to build a timber empire in 1929. But when Serena learns she can never bear a child, she sets out to murder the woman who bore George a son before his marriage.
A disjointed and very bizarre turn for the team of Cooper and Lawrence. In their third film together, both actors seem to be distracted and uncomfortable. The film is a total misfire in pacing, direction and acting. It gets a D and rated R.
 "Kingsmen: The Secret Service"
Starring Colin Firth, Michael Caine and Samuel L Jackson. "Kingsman: The Secret Service" focuses on a street-wise kid who is asked to loin a super secret.
The film is a breath of fresh air in the tired"spy-thriller" genre adding a dash of tongue-in-cheek humor to some pretty furious action.
The combination makes "Kingsman" one of the freshest films I have seen in a very long time. Just be aware that the film is pretty harsh with it's comic violence, but it is that comic violence that makes the film work on many levels.
It gets a B+ and is rated R.
"Project Almanac"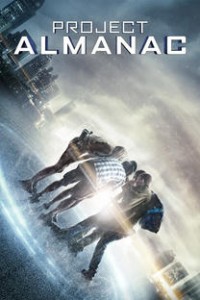 In Project Almanac, a group of friends discover plans for a time machine, they build it and use it for personal gain. But they soon learn for every action they take, there is a consequence.
Project Almanac is fairly good sci-fi and offers up an intriguing story and some solid acting by its young cast.
It gets a B and is rated PG-13.
You May Also Like
| | | |
| --- | --- | --- |
| Report: Police in United States Shoot More Than Two People a Day | | |