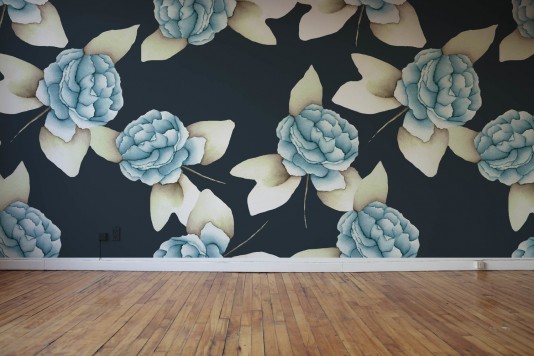 May 31, 2016 (Gephardt Daily) — It's spring. The windows are open, the sun is streaming into your home and it might be the best time to get your walls blooming with color and textures that will brighten many seasons to come.
The Ace of Space loves wallpaper. In fact, Vicki Gladle Bolick says her mother was "on trend" when she papered her childhood bedroom with "Monet-esque flowers" because this spring, floral prints are back with a vengeance.
Also popular are geometric prints, animals, and even renditions of fine art pieces that can cover a wall in formal settings.
► Flower Power ─ Floral patterns are blooming everywhere and will continue well int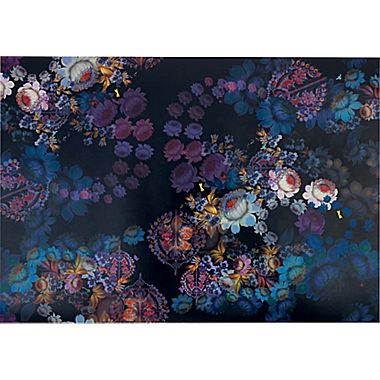 o the winter months of 2016. You'll see everything from large scale prints to the increasingly popular still lifes, and vintage-inspired botanicals.
They can be used in a variety of homes with interior styles from classic to contemporary. On the cutting edge of some of the hottest designs is Cynthia Rowley, whose peel and stick wallpapers are available at Staples.
► Going Geometrics ─ These simple clean patterns can bring a sense of order into your home.  But, if you're looking for more impact, try bold patterns in small spaces like foyers and bathrooms. And, for a more chic look, use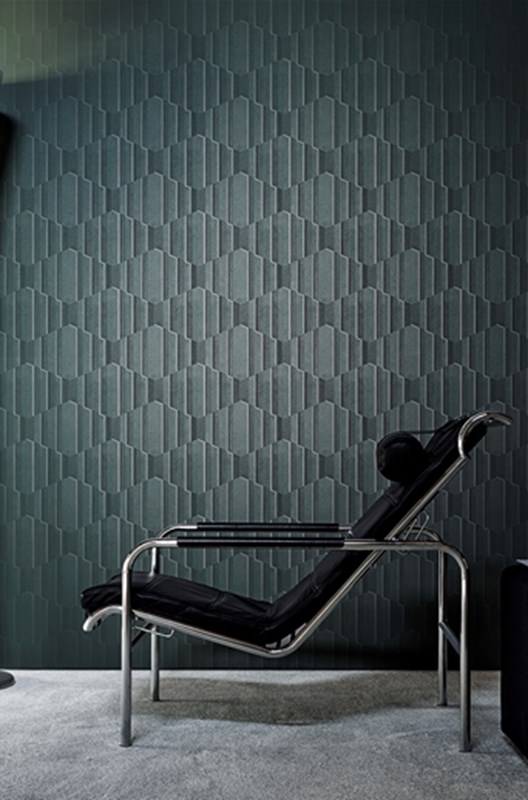 single-hue colors to create sophistication in areas like your bedrooms. For an unexpected twist, add some paper to a ceiling.
The Ace of Space loves what Bolick calls "the versatility that geometric patterns offer and with less chaotic designs they have a timeless appeal."  If you're looking for the hottest geometric patterns this spring… seek out random and weathered geometric designs from places like Wall and Deco.
► Wild Animal Kingdom ─ The Ace of Space is predicting "all creatures big and small" will be climbing the most stylish walls this spring. Many will be of the reptilian kind (and maybe an ostrich or two). That is because people are buying exotics, not as pets, but for the walls of their homes and condos.
Bolick says, "the papers create a feeling of luxury with a sensual texture." The best places for these unusual animal prints might be powder rooms, accent walls, hallways, or even a home office encased in rich ostrich. Osborne and Little has an expanded collection of some of the best designers in animal prints.
► Extremely Fine Art ─ The wallpaper industry is currently in love with life-size art murals.  For years, design houses like Anabo & de Gournay have had a monopoly in the fine art paper market.
Now, however, advancements in digital art printing have allowed many others to create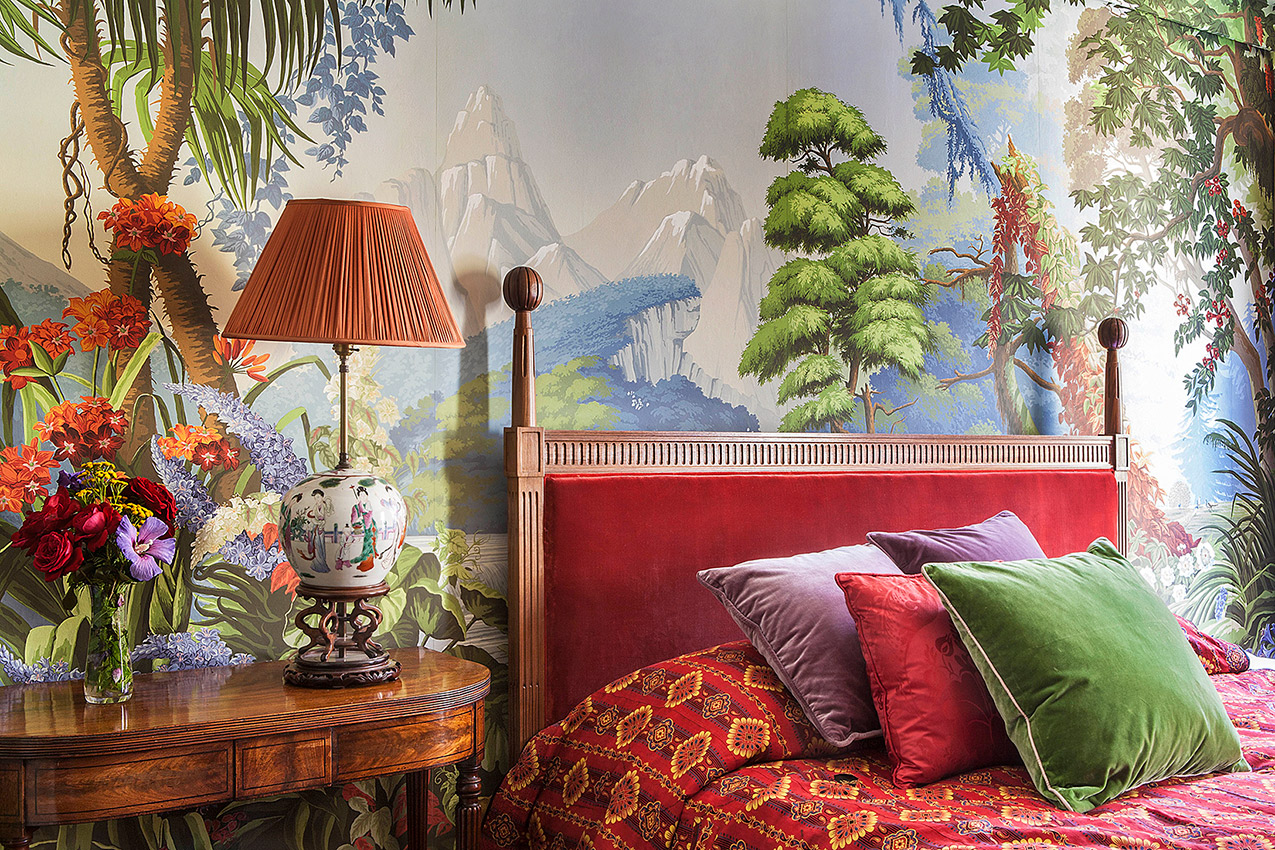 life-sized art from 19th century pastoral scenes and Renaissance portraits. More gifted artists are realizing that they can take their talents and create large-scale works of art on wallpaper.
Wallpapers have been around for centuries, ever since the Chinese began gluing rice paper to their walls. In the 1600s, the French perfected the technique of block printing in a continuous pattern, and that has continued an evolution into modern day trends.
Now advancements in printing, and a flock of talented designers have created a demand for wallpaper that has reached a high point in its evolution.
There is no question that some homeowners have a love-hate relationship with wall-coverings. But today, with easily removable options, those worries should be just about eliminated even if you plan on selling in the next couple of years. So, get walled into the trendiest colors and designs this spring.