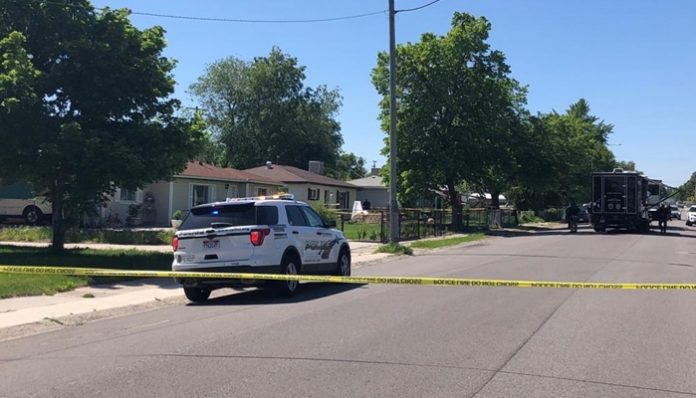 KEARNS, Utah, June 5, 2019 (Gephardt Daily) — One man is dead and another is in serious condition after a shooting inside a Kearns home Wednesday morning.
Unified Police Department Sgt. Melody Gray told Gephardt Daily officials received a call of shots fired in the area of 4819 S. 4720 West at approximately 7:30 a.m.
"When officers arrived they found a male in the front yard who was deceased, and in addition there was another male who was leaving the scene as officers arrived," Gray said.
That individual is currently being questioned by officers.
"We are questioning him to see if he had any involvement or knows what happened here," Gray added.
About ten minutes after the first call, a second call came in to Unified police from St. Mark's Hospital ER in Taylorsville saying a man had arrived there with a gunshot wound.
"We later determined that that male was at the house when he was shot as well," Gray said. That man is in serious condition.
The incident is under investigation and the sequence of events that led up to the shootings is not clear at this time.
"We do not know at this time who our shooter is, what the relationship is, or the reason behind the shooting," Gray added.
Officials are in the process of interviewing anyone who may have been a witness, and are waiting for a search warrant to be approved so any evidence inside the house may be collected.
There were a total of five other people in the house when the incident occurred, who live in the home, in addition to the deceased man and the injured man, Gray said, but officers have not been able to gather much information from them.
She said it's not clear at this time why the deceased man went from inside the home to outside the home, where he was found.
The deceased man has not been identified pending notification of family.
Gephardt Daily will have more on this developing story as information is made available.