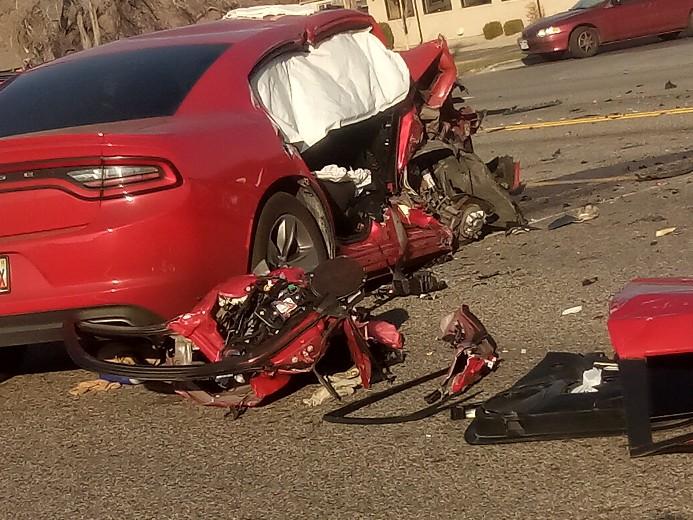 WEST VALLEY CITY, Utah, Dec. 9, 2017 (Gephardt Daily) — A six-vehicle crash closed the area around 3300 South and Redwood Road Saturday afternoon.
According to West Valley City Police Lt. Amy Maurer, one vehicle was southbound when it veered into the northbound lane at about 2:20 p.m. The reason it veered is unknown, she said.
The northbound vehicles " … did maneuvers to try to avoid a collision," she said. "There was a very large chain reaction."
Two people sustained injuries that were not life threatening, Maurer said. One was a passenger in a northbound vehicle, who was transported by ambulance. The other was the southbound driver who veered, who was not transported, but who reportedly went to the hospital in a private vehicle.
The investigation is ongoing.
Maurer advised people to put down their phones and avoid distracted driving, and to give yourself stopping room between vehicles. Sometimes accidents are unavoidable, she said.