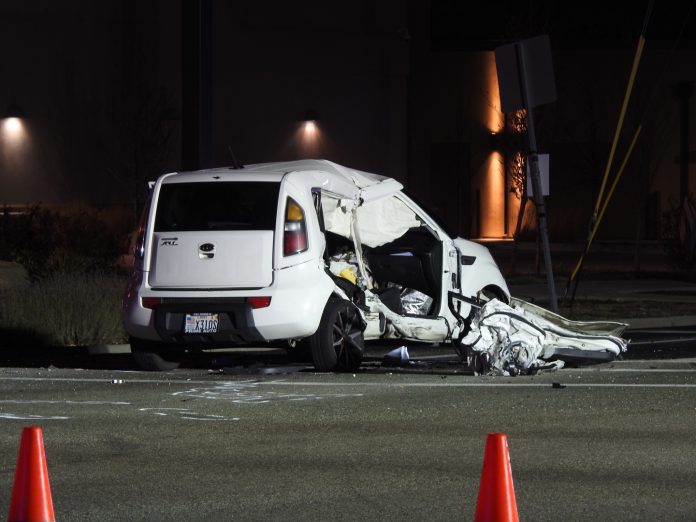 KEARNS, Utah, Dec. 1, 2017 (Gephardt Daily) — Two teenage girls are in serious condition after a two-vehicle collision Thursday evening in Kearns.
Unified Police Department Detective Ken Hansen told Gephardt Daily that the accident happened at about 7:30 p.m. at the intersection of 5600 West and 6200 South.
"It was a northbound Ford Expedition and a southbound little white KIA, and the KIA made a left turn in front of the Expedition," Hansen said. "The Expedition T-boned the KIA. They had to use the jaws of life to get one of the teenagers out."
Traveling in the KIA were two females, age 17 and 18. They were taken to the hospital in critical condition, but since have been upgraded to serious condition. The male driver of the Expedition, who was alone in the SUV, was unhurt.
"We are still working to determine what speeds they were traveling at and if there was any alcohol involved," Hansen said.