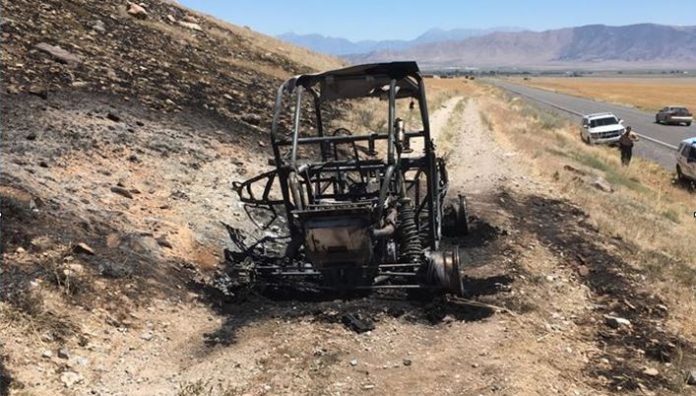 UTAH COUNTY, Utah, July 5, 2018 (Gepahrdt Daily) — Two young adults were rushed to the hospital with third-degree burns after the UTV they were in exploded into flames Wednesday morning.
The 18-year-old man and 19-year-old woman, whose names have not been released, were in the Utility Task Vehicle, riding in Fivemile Pass in western Utah County.
It was about 11:50 a.m. when something went horribly wrong with the Polaris 1000, Utah County Sheriff's Sgt. Wayne Keith told Gephardt Daily.
"Two witnesses riding just behind the side by side, they basically said it was going about 10 mph," Keith said. "It wasn't going fast. It just erupted into flames, not a little at a time, so they could get out. They said it was basically 'a fireball.'"
The witnesses helped the victims get out of the vehicle and called for help.
"It also caught the hillside on fire," Keith said. "I was told by dispatch that the two victims had significant burns."
The burns were third-degree, another source with the Utah County Sheriff's Office confirmed. Third-degree burns are those that damage the outermost layer of skin, the epidermis, and also the layer below, the dermis.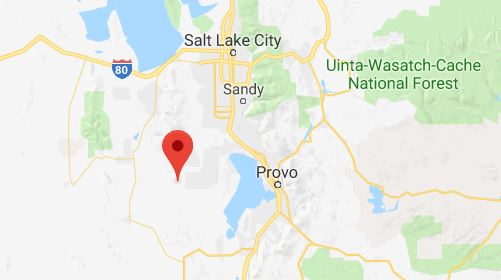 Two medical helicopters were summoned to the scene, but ultimately, the victims were transported by ground ambulance. Keith said he did not know why that decision was made.
Keith said the Polaris RZR involved, believed to be a 2015 model, was among models recalled for repairs of modifications of some sort, but that he was told that the needed work had been done.
No update was available on the victims' conditions. Gephardt Daily will share information as it becomes available.