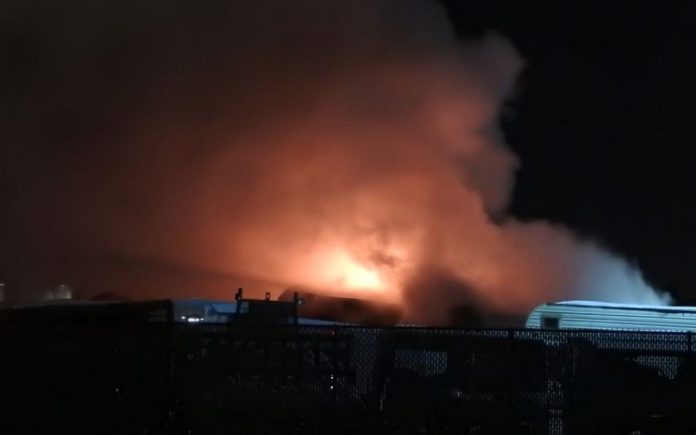 WEST VALLEY CITY, Utah, Feb. 22, 2018 (Gephardt Daily) — West Valley City fire crews responded to a multi-vehicle fire at midnight Thursday morning, and found three garbage trucks fully engulfed in flames.
Fire officials learned that the trucks ran on compressed natural gas, so set up a perimeter on the property in case of fuel explosions. Facility employees were evacuated from the property of Ace Disposal, located at 2274 Technology Drive (3450 West).
The fire was under control in about 20 minutes, according to Battalion Chief Jed Peters, West Valley City Fire Department.
No injuries were sustained by workers or by firefighters. All three trucks were a total loss, Peters said.