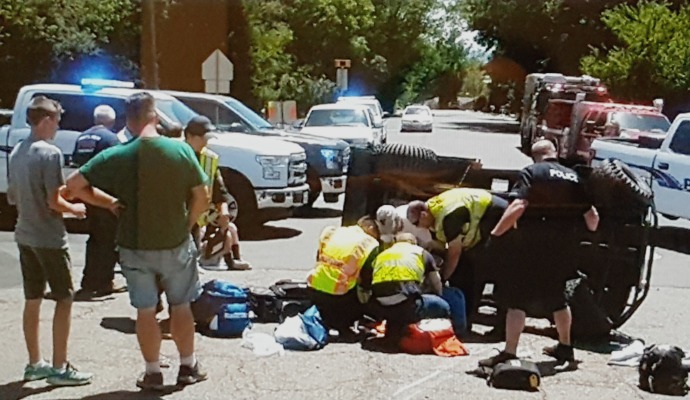 PLEASANT VIEW, Utah, May 30, 2017 (Gephardt Daily) — Seven children were hospitalized Tuesday after a UTV they were riding on a Pleasant View street flipped in an intersection.
The accident happened at about 2 p.m. at the intersection of 3650 North and 800 West.
One child was critically injured and was flown by medical helicopter to Ogden's McKay-Dee Hospital. It is believed the UTV rolled over him when it flipped.
Three other children were transported by ground ambulance, and three more were driven in private cars.
The children — six boys and one girl between the ages of 9 and 12 — were too young to legally drive the vehicle, which was unlicensed for road use, and the kids were not wearing helmets, according to Pleasant View Police Chief Ryon Hadley.
Officials are considering citing the parents of the children for negligence.