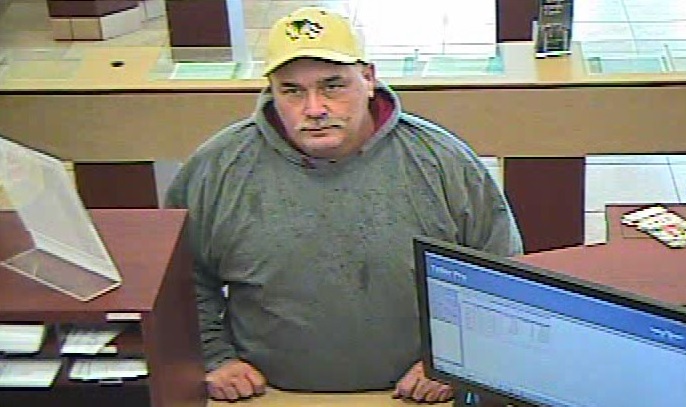 DRAPER, Utah, Jan. 12, 2017 (Gephardt Daily) — Police are looking for a suspect after an armed robbery Thursday afternoon at a credit union in Draper.
A man robbed the America First Credit Union at 13866 S. Bangerter Parkway at approximately 1:20 p.m., the Draper City Police Department said in a news release.
The suspect approached a teller, displayed a small pistol and demanded money. The suspect then left the credit union with an undisclosed amount of money and drove away in a white hatchback, similar to a Nissan Versa.
The suspect is described as Caucasian, approximately 45 to 55 years old, medium to heavy build, 5 feet 8 inches to 6 feet tall, with a gray mustache. The suspect was wearing a gray hooded sweatshirt, blue jeans, and a yellow hat, which may be a Utah Valley University Wolverines hat.
Draper Police officials are requesting the public's help with identifying this suspect. Anyone that recognizes him is asked to call Draper Police dispatch at 801-840-4000.