SALT LAKE CITY, UTAH – October 6, 2015 (Gephardt Daily) – It took just one day for supporters of Salt Lake Mayoral candidate Jackie Biskupski to react to a political ad that suggests she lacks "the vision or leadership" to partner with Salt Lake County.
On Tuesday, Salt Lake County Sherriff Jim Winder, former SL County Councilman Joe Hatch and current Council members Arlyn Bradshaw and Sam Granato came together to say Mayor Ralph Becker's newest political ad is "uncivil."
In the ad that started running on local television stations on Monday, Salt Lake County Mayor Ben McAdams says he needs a "strong partnership in Salt Lake City" and he's "not sure Jackie has the vision or leadership to be that partner." In fact, McAdams claims, "Ralph Becker is the only candidate with the leadership and experience to get the job done."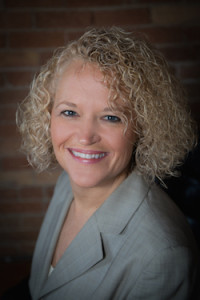 Winder called the ad "name calling" and an attempt by Becker to suggest that Biskupski "lacks the individual characteristics to be in government" even though she has spent two decades in public office. The sheriff highlighted Biskupski's work as a member of the Utah State legislature where he said she "built coalitions with those who opposed her candidacy and reached out to those who attacked her," as an openly gay woman.
SL County Councilman Sam Granato says that contrary to Becker's ad, Jackie has a vision for Salt Lake City. "Jackie's vision is all about giving Salt Lake City residents a greater voice in the future" of the city said Granato.
Hatch found it ironic that Becker has been involved in an effort to "bring civility back into Utah politics." Instead, he said Becker is behind a very "uncivil" political ad.
Becker's campaign denies the ad is an attack on Biskupski's character, reputation, or ability to do the job. Instead they say it simply highlights differences in the two candidates' track records in government.
Biskupski finished more than 15 percent ahead of Becker in the primary election. The general election will be held on Tuesday, November 3.