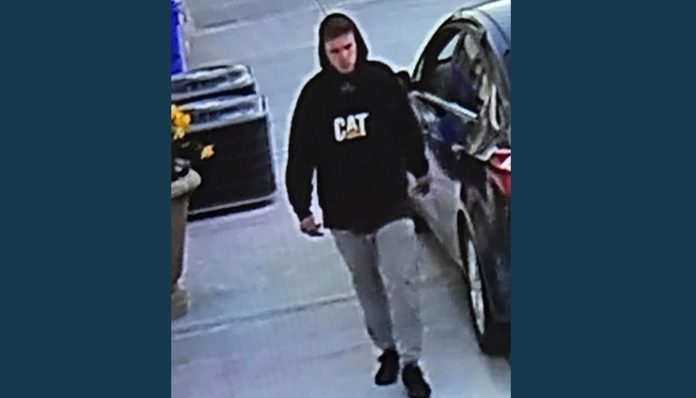 BOUNTIFUL, Utah, April 22, 2019 (Gephardt Daily) — Bountiful Police Department is searching for a suspect after numerous residential burglaries.
The suspect is pictured with a vehicle that was also stolen, Bountiful police said in a Facebook post Monday morning.
"Call 801-298-6000 or reach us on social media if you know who this person is," the post said. "They are a suspect in residential burglaries, and the vehicle in the photo was stolen."
In surveillance photos, the suspect appears to be Caucasian, with dark hair, wearing a black hoodie with a Caterpillar CAT logo, gray or tan pants and black sneakers.
The reference number in this case is 19-1033, the post said.