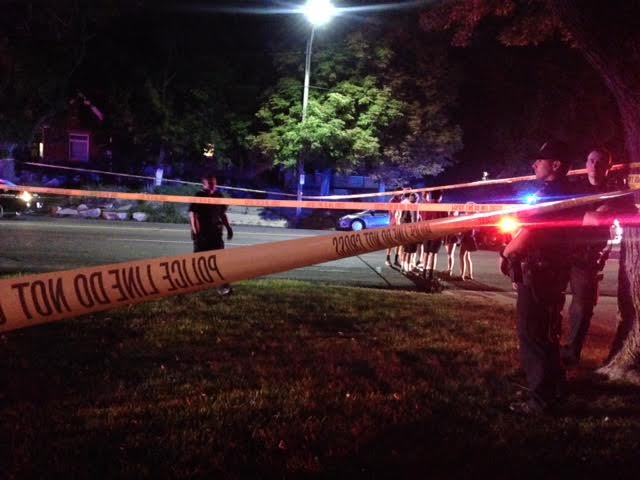 SALT LAKE CITY, Utah, Sept. 13, 2015 (Gephardt Daily) — Two varsity football players from the University of Utah have been wounded in a campus area shooting.
Gephardt Daily has confirmed through multiple sources close to the investigation that the wounded players are running back Marcel Brooks-Brown, a freshman from Rio Linda, California, and sophomore tight-end, Lo Falemaka, from West Valley City, Utah.
Both players were shot in the torso, but are expected to survive.
The University of Utah confirmed the shootings Sunday via the following announcement:
SALT LAKE CITY–Utah football coach Kyle Whittingham has confirmed that two people shot last night in Salt Lake City were Utah football players. Sophomore tight end Lo Falemaka and freshman running back Marcel Brooks-Brown are both expected to recover from gunshot wounds to the torso. According to a statement from the Salt Lake Police Department, which follows, the suspects are still at large.

 

Coach Kyle Whittingham issued this statement:

  

"Obviously, our first concern is that both Lo and Marcel are going to be OK, which appears to be the case. We don't have all of the details yet, but it is our understanding that they are the victims in this incident and we feel very fortunate that they are expected to fully recover. It is unknown at this time how soon they will be able to return to the football field, but we are optimistic it will be in the near future."

 

Under the medical privacy act HIPAA, both players are at an undisclosed area hospital and are not available for comment. No one on the coaching staff or team will be available for interviews today.

 

Falemaka, from West Valley City, Utah (Cottonwood HS), walked on to the team in 2013, redshirting that season. He has since been placed on scholarship. He played on the scout teams last season and has appeared in both games this season on special teams. He has recently moved from the offensive line to tight end.

 

Brooks-Brown, a running back from Rio Linda, Calif. (Rio Linda HS), is in his first season on the team and was expecting to redshirt. 
According to Salt Lake City Police Lt. Greg Gleason, the shooting happened around midnight Saturday at a home located at 310 South 1300 East.
Police say the shooting took place at a party and at least three suspects are at large. They say numerous witnesses saw the shooting in a scene police described as "chaotic."
The Salt Lake City Police Department released the following statement Sunday morning:
The shooting happened just before midnight (11:53 p.m.) on Saturday night (9/12/15) at 310 S. 1300 E.  This was a private party with several people in attendance. 
The male suspects showed up and were asked to leave by the host of the party. They didn't want to leave and were asked again by the two victims to leave.  An altercation occurred between two victims and suspects, that is when one of the suspects pulled out a gun shot the two victims. The suspects fled the scene on foot.
The two victims were both shot in the torso area, both are stable and expected to recover.  One of them is 18 years old and the other is 20.
Suspects:
No. 1 – Male black in his 20s, 6-feet, wearing a baseball cap with red bandanna underneath and a red T-shirt.
No. 2 – Male black in his 20s, 5-feet-9-inches, with short dreadlocks, wearing a baseball cap and red t-shirt.
No. 3 – Male white in his 20s, heavy set, with facial hair.
Detectives are currently collecting evidence and looking for the suspects.
Ute players and coaches gathered at University Hospital throughout the night and into Sunday morning.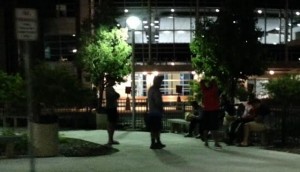 Monday, University of Utah football coach Kyle Whittingham spoke out about the shootings:
To hear Whittingham's comments click on this link:
VIDEO: Coach Kyle Whittingham Speaks Out On Shooting Of Two Utah Football Players