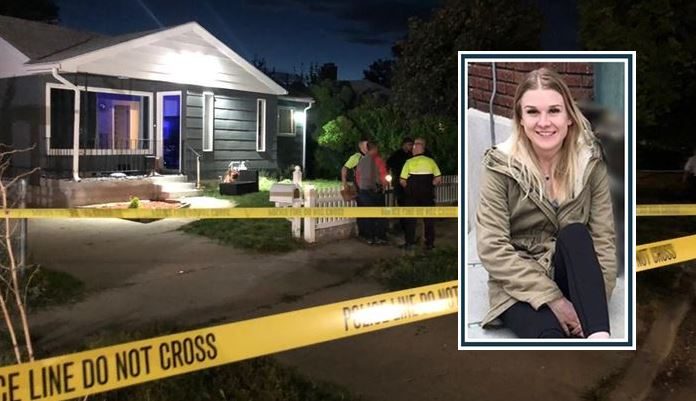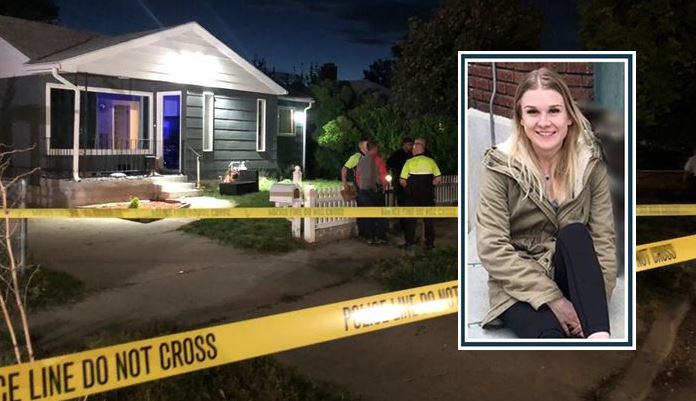 Murder charges filed. For an updated story, click here.
SALT LAKE CITY, Utah, June 28, 2019 (Gephardt Daily) — One person has been taken into custody in connection with the case of missing University of Utah student MacKenzie Lueck.
Salt Lake City Police issued a tweet just after 10 a.m. Friday:
"SLCPD took one person into custody this morning regarding the MacKenzie Lueck case," a tweet by Salt Lake City Police officials says.
"We will be providing an update at 11:30 a.m.at the Public Safety Building. #MacKenzieLueck," the tweet says.
Earlier this morning, police took two men into custody after a SWAT operation at an apartment building at 1028 W. Temple, in Salt Lake City. Police at the scene would not confirm that operation was connected with the Lueck case.
The only person previously named as a "person of interest" in the case is the owner of a residence at 547 N. 100 West, Salt Lake City. That residence was extensively searched on Wednesday after a warrant was obtained. Bags of potential evidence were hauled away from the scene.
The homeowner was interviewed by police, and was later released. His car was towed away for evidence. Since no charges were filed, his name has not been confirmed by police.
The basement of the Fairpark-area residence has been used as an AirBnB. Police also have revealed that the homeowner gave away a box springs and mattress from the residence since the disappearance of Lueck. They were given away free through social media.
Police have asked for anyone who picked up either the box springs or the mattress to please contact them because the items are wanted as part of the investigation.
Gephardt Daily has learned through a court records search that in 2016, the homeowner and two roommates were evicted from a residence very near North Salt Lake's Hatch Park, where Lueck was dropped off by a Lyft driver just before 3 a.m. June 17, the day she she was last seen.
Additional searches for information on the homeowner have revealed that he is a 31-year-old man, recently divorce, who has written a thriller novel for sale on Amazon.com. He attended Utah State University for a time, and posted a photo of himself in an Army uniform.
Gephardt Daily will have updates as information is made public.
A timeline showing the progression of Lueck's case appears below:
June 17, 1:35 a.m. — Lueck's return flight from Southern California arrived at the Salt Lake International Airport. Soon after, she texted her family in California to let them know she arrived safely.
At 2:42 a.m., she took a Lyft from the airport to North Salt Lake's Hatch Park, arriving at 2:59 a.m. Her driver saw her getting into another vehicle before continuing with his ongoing Lyft assignments.
June 20 — Lueck missed a midterm exam at the University of Utah, where she is a nursing student. At 4 p.m., she was reported to police as missing.
June 23, Sunday — Lueck missed a scheduled flight back to California.
Tuesday — Salt Lake City police released the last known images of Lueck, taken from a surveillance recording from the airport.
Wednesday — Police obtain and execute a warrant to search a residence in the Fairpark area of Salt Lake City, and confirmed the scene is related to Lueck's case. They towed the vehicle of the home's owner. Overnight, police erected tents in the backyard, where neighbors say a large bonfire had burned days earlier.