Update on the Mackenzie Lueck case

Posted by SLC Police on Friday, June 28, 2019
Update: To read more about details revealed in charging documents, click here.
SALT LAKE CITY, Utah, June 28, 2019 (Gephardt Daily) — Salt Lake City Police Chief Mike Brown has announced murder charges will be filed against the person of interest in the missing person case of 23-year-old MacKenzie Lueck.
The suspect is Ayoola Adis Ajayi, 31, of Salt Lake City. He is the owner of the Fairpark residence searched by police Wednesday.
Ajayi has been booked into the Salt Lake County Jail on initial charges of:
Aggravated murder, a first-degree felony
Aggravated kidnapping, a first-degree felony
Obstruction of justice, a second-degree felony
Desecration of a human body, a third-degree felony
Brown said investigators made a number of DNA matches linking Lueck to Ajayi's property, including  "female tissue" found in a search outside Ajayi's home.
Neighbors reported a bonfire burning behind Ajayi's residence, at 547 N. 1000 West back on June 17 and 18.
Lueck was last seen alive in the early morning hours of June 17.
Ajayi admitted to texting Lueck, but to little more, Brown said. SWAT officers arrested Ajayi at 9:20 a.m. Friday at an apartment building at 1028 W. Temple, in Salt Lake City.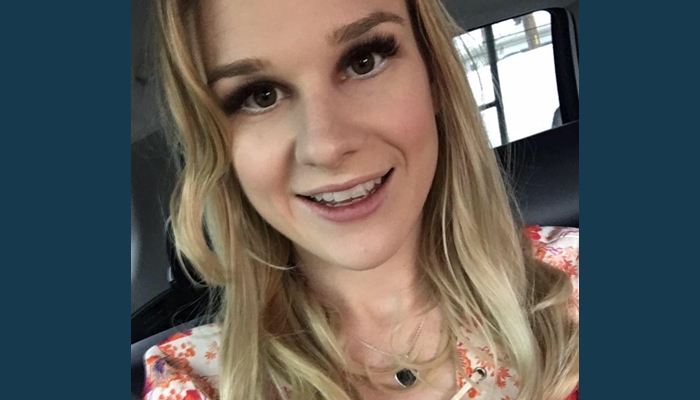 Court documents establish that Ajayi previously lived within a block of Hatch Park, where Lueck was dropped off by a Lyft driver at about 3 a.m. June 17 after arriving at the Salt Lake International after a trip home to California.
Brown said cellphone records show both Lueck and Ajay's phones were at the park at about the same time.
Brown and Salt Lake County District Attorney Sim Gill thanked investigators involved with the case.
Lueck's uncle also spoke at the 11:30 a.m. Friday news conference called by Brown. He thanked everyone for their efforts to solve the case, and asked for privacy for Lueck's family and friends.
Utah Governor Gary Herbert released the following tweet upon hearing the news:
"Our hearts go out to the family and friends of Mackenzie Lueck at this very difficult time. I was horrified and sickened by today's news. I appreciate the work of our public safety officials and their professional and timely efforts as they work this case to its conclusion."
Salt Lake City Mayor Jackie Biskupski also released a statement:
"As a mother and a mayor, my heart breaks for the Lueck family. Today, all of Salt Lake City mourns for them and stands ready to offer our support. I am incredibly grateful to Chief Brown and the members of the Salt Lake City Police Department for working diligently to gather evidence that will allow our community to seek justice for Mackenzie and her family."
Gephardt Daily will have more information as it is released.
A timeline showing the progression of Lueck's case appears below:
June 17, 1:35 a.m. — Lueck's return flight from Southern California arrived at the Salt Lake International Airport. Soon after, she texted her family in California to let them know she arrived safely.
At 2:42 a.m., she took a Lyft from the airport to North Salt Lake's Hatch Park, arriving at 2:59 a.m. Her driver saw her getting into another vehicle before continuing with his ongoing Lyft assignments.
June 20 — Lueck missed a midterm exam at the University of Utah, where she is a nursing student. At 4 p.m., she was reported to police as missing.
June 23, Sunday — Lueck missed a scheduled flight back to California.
Tuesday — Salt Lake City police released the last known images of Lueck, taken from a surveillance recording from the airport.
Wednesday — Police obtain and execute a warrant to search Ajayi's residence in the Fairpark area of Salt Lake City, and confirmed the scene is related to Lueck's case.
Below are photos related to the case.