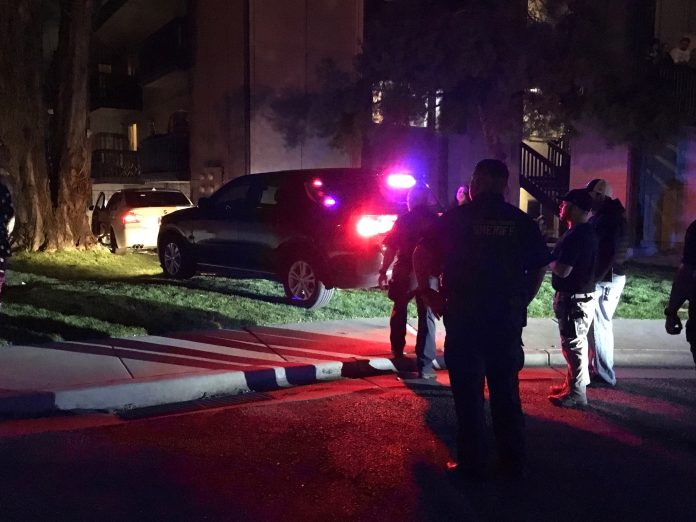 SALT LAKE CITY, Utah, April 15, 2017 (Gephardt Daily) — Five people packed in a small car tried to give police the slip during an attempted traffic stop late Friday night, but soon ended up between the cops and a hard place, their vehicle hopelessly wedged between a tree trunk and an apartment building on Salt Lake's near west side.
The grand group wedgie took place around 11:30 p.m. when suspects in a hit-and-run accident led police on a short chase. That chase came to an abrupt end, however, when the driver tried to shoot the gap between an apartment and maple tree near 3940 South 700 West.
The car became wedged between the tree and building while simultaneously high-centering on a large exposed root.
As police closed in, four people inside the car squeezed from the vehicle and skedaddled into the darkness. A fifth person remain trapped inside and was taken into custody.
Officers on scene told Gephardt Daily the four suspects who ran from the car managed to escape despite containment efforts involving the K-9 unit.
No one was injured in the incident. The police investigation is continuing.