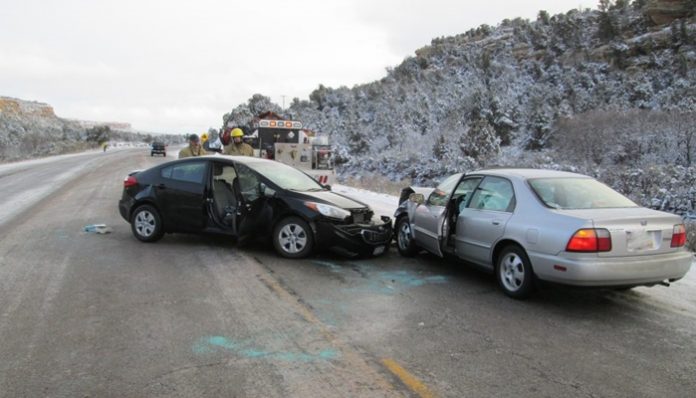 MONTICELLO, Utah, March 14, 2019 (Gephardt Daily) — A Colorado woman has died after a crash on State Route 191 north of Monticello Thursday morning.
The deceased is Christine A. Sours, 69, of Grand Junction, according to a news release from the Utah Highway Patrol.
The news release said the incident occurred near mile marker 79 just after 7:15 a.m. when a black four-door sedan with two occupants was traveling southbound.
The black sedan lost control and slid sideways into a northbound silver four-door sedan, also with two occupants.
"Impact was made with the front of the silver sedan to the driver's side area of the black sedan," the news release said. "The vehicles came to rest in the southbound lane of travel."
All occupants were transported by ambulance to the San Juan Hospital in Monticello. Sours, the front-seat passenger in the black car, was flown from San Juan Hospital to St. Mary's Hospital in Grand Junction, Colorado.
Troopers were advised Thursday afternoon that Sours did not survive her injuries.