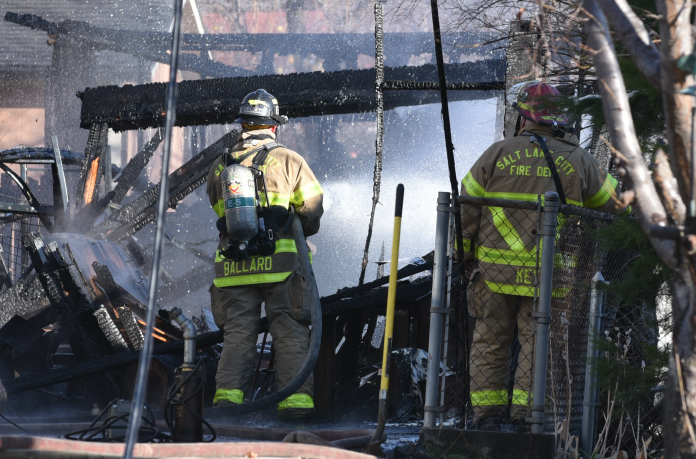 SALT LAKE CITY, Utah, Dec. 5, 2017 (Gephardt Daily) — Salt Lake City fire crews responded to the scene of a garage fire that was threatening other structures on Tuesday afternoon.
The fire was reported by multiple callers at about 2 p.m., and was in the area of 1871 S. 1900 East.
"Our crews were able to respond quickly, we had the fire contained and controlled in less than 15 minutes," said Audra Sorensen, SPCFD spokeswoman.
"There were three people living in the home. They were all evacuated. The house to the south, none of the homeowners were there. There were no injuries that we know of."
SLCFD investigators said later the in the day the incident has been determined to be an accidental fire, due to a spark from a welder.