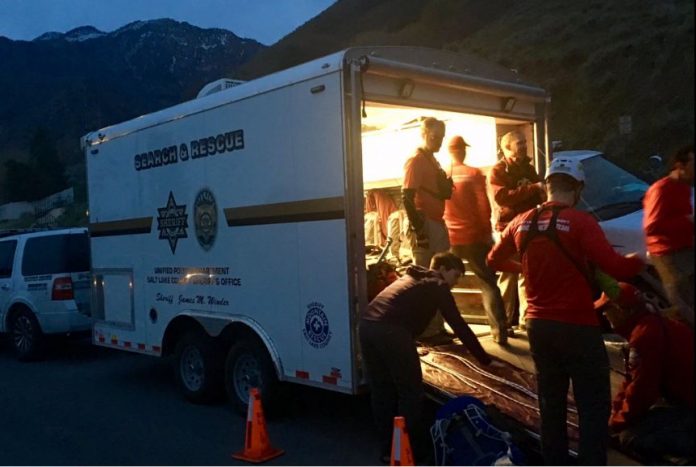 COTTONWOOD HEIGHTS, Utah, April 11, 2017 (Gephardt Daily) — The body of a Saratoga Springs man who went missing last Thursday was found Tuesday evening.
The remains of 28-year-old Benjamin Kritzer were found at about 5:30 p.m. by family members who had traveled from North Carolina to join in the search.
Kritzer's car was found at Ferguson Canyon trailhead on Saturday. Search and rescue crews had scoured the area, as had helicopters. Dogs and drones were also used in the search for Kritzer, whose body was found in an area that had already been searched.
It was at the base of a ledge which had been covered with snow last weekend. Investigators are saying a fall may have caused his death, but a medical examiner will make the final determination.
The condition of the body suggests Kritzer may have been dead since Thursday.
His family had last heard from Kritzer on Thursday morning, when he sent them a photo of a native flower.