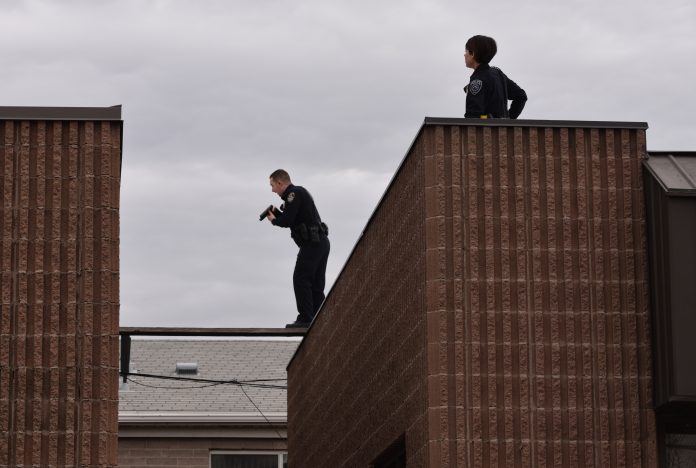 SOUTH SALT LAKE CITY, Utah, Dec. 30, 2017 (Gephardt Daily) — Residents of a South Salt Lake neighborhood spent a good part of their afternoon hunkered down in their homes Saturday, as heavily armed police officers searched for suspects in an afternoon gang shooting.
The incident took place about 1 p.m. in the parking lot of a 7-Eleven store at 2700 South and State Street after rival gang members decided to square off.
Gunfire erupted. A bystander was wounded.
Two suspects ran into the nearby neighborhood, while suspects in the car sped from the scene.
For the next three hours, police from South Salt Lake, Murray and the Unified Police Department, some armed with assault rifles, searched backyards, rooftops and finally a garage, where two males, ages 16 and 17, were taken into custody.
A gun also was recovered.
Gephardt Daily photographers were first to arrive on scene and the only news crew present when the suspects were apprehended.
To see the images they captured as the drama played out, view the photo gallery below.
South Salt Lake Gang Shooting