UTAH COUNTY, Utah, March 28, 2017 (Gephardt Daily) — A 19-year-old Oregon man was booked into the Utah County Jail after a deputy found evidence the teen brought $25,000 worth of drugs to sell at the Colors Festival near Spanish Fork.
Police took Sean Robert McDonald, from Bend, Oregon, into custody on March 26, a Sunday. Also in the car were a 17-year-old male and two females, ages 17 and 16.
A deputy was patrolling Hobble Creek Canyon at about 5:45 p.m. Sunday when he saw a man driving a passenger car on the Hobble Creek Parkway walking trail.
The deputy stopped the car and spoke to the driver, identified as McDonald. The deputy seeing the juveniles had cigarettes, and he reported smelling a strong odor of marijuana.
Deputies searched the car and found large quantities of six drugs: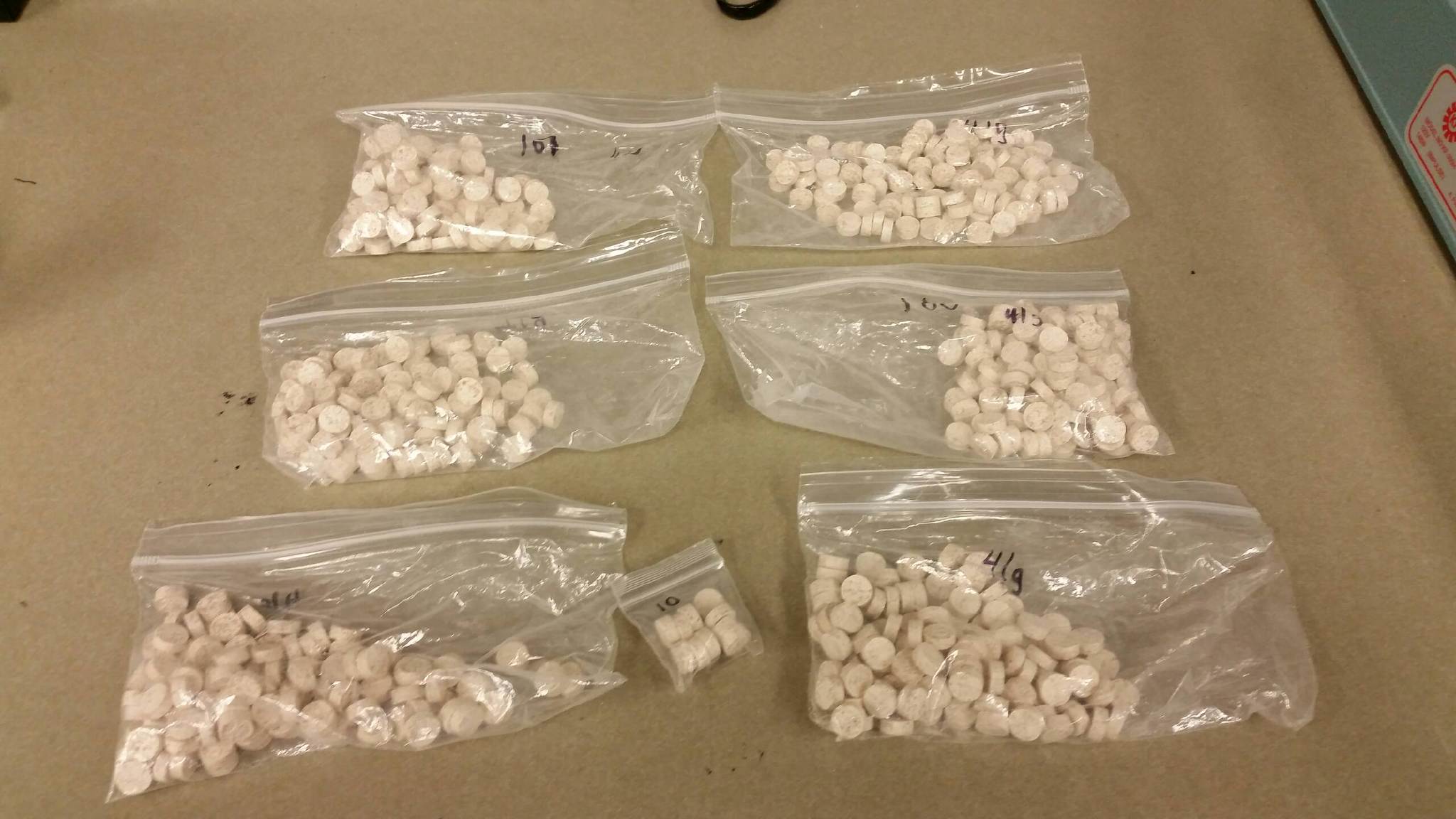 727 ecstasy pills
Two grams of cocaine
Eight vials of LSD
46 grams of marijuana
12 Xanax pills
22 grams of dabs (processed marijuana or marijuana hash oil)
These quantities made up more than 2,200 individual doses of drugs with a street value of approximately $25,000, according to information released by the Utah County Sheriff's Office.
McDonald came to Utah to attend the Colors Festival at the Krishna Temple near Spanish Fork with the intention of selling the drugs he had with him, the UCSO statement said.
Deputies also seized $1,120 in cash, and have initiated forfeiture proceedings for that cash, the statement said.
McDonald was booked into jail on suspicion of:
Four first-degree felony charges of possession of LSD, cocaine, dabs, and ecstasy with intent to distribute
Two second-degree felony charges of possession of marijuana and Xanax with intent to distribute
Three third-degree felony charges of child endangerment
Class B misdemeanor charges of DUI and possession of drug paraphernalia
Driving on the sidewalk, an infraction
McDonald's bail has been set at $50,000 cash or bond.
The three juveniles in this case were each issued citations for possession of marijuana and possession of drug paraphernalia. The parents of the 17-year-old boy were aware he was in Utah, but the parents of the two girls believed they were at a Colors Festival in Portland, Oregon, according to the UCSO.
After coordinating with the parent's of the juveniles, officers booked the three teens into Vantage Point, a youth receiving facility that is part of Wasatch Mental Health, the sheriff's office statement said.
The mother of one of the girls drove to Utah and took her daughter and the other two juveniles back to Oregon.