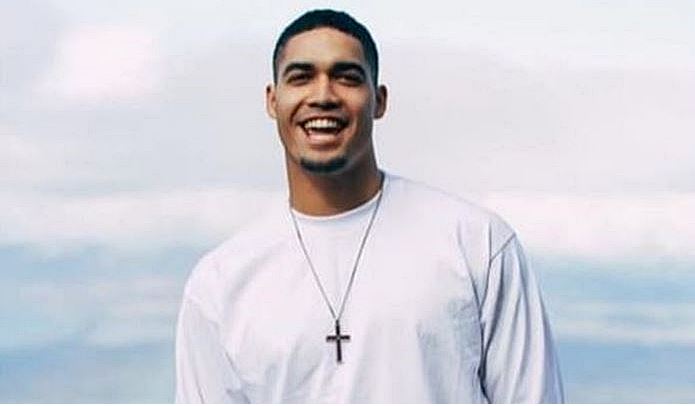 ST. GEORGE, Utah, March 24, 2019 (Gephardt Daily) — Dixie State University is mourning the loss of redshirt-senior football player Abraham Reinhardt, who passed away after an unexpected illness Friday evening at a St. George hospital.
The nature of the illness was not disclosed.
Reinhardt, 23, is from Wailuku, Hawaii, according to a news release from Dixie State University Athletics program.
"We are all incredibly saddened and shocked by Abraham's passing," said Dr. Jason Boothe, DSU Athletic Director, in a prepared statement. "Our hearts are broken. He always represented Dixie State University and our football program exceptionally well, but more importantly, he was an amazing young man. He's leaving behind a team of equally amazing young men who are struggling with this news as well. We will do everything we can to support Abraham's family and the team during this very difficult time."
This past season, Reinhardt earned first team all-Rocky Mountain Athletic Conference honors at linebacker after he led or co-led the Trailblazers in three different defensive statistical categories, the news release said.
Prior to his arrival to Dixie State, Reinhardt played two seasons at Riverside City College in California, where he finished with 100 tackles and two interceptions in two seasons, the news release said. He earned all-Poly All-Star, first team All-MIL, and Special Teams Player of the Year honors as a senior at H.P. Baldwin High School in Wailuku.
"Trailblazer Nation is deeply grieved by the loss of Abraham, and our hearts go out to the Reinhardt family, his team, coaches, and friends," said Richard B. Williams, DSU President. "We invite all DSU students, student-athletes, faculty and staff who have been impacted by this tragedy to utilize the counseling services and other resources available through our Health & Counseling Center."​
There will be a candlelight vigil in honor of Reinhardt Monday evening, March 25, at the DSU Clock Tower beginning at 8 p.m., the news release said. In addition, an official GoFundMe account has been set up for the Reinhardt family, to assist with medical expenses.