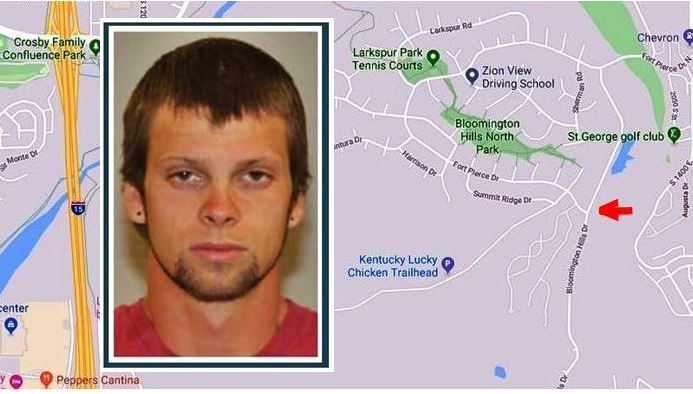 ST. GEORGE, Utah, Nov. 1, 2019 (Gephardt Daily) — A man has been booked into the Washington County Jail after police say he rolled his car, was ejected along with his passenger, and was pinned beneath the vehicle.
Clint Jessop Crapo, 29, was booked on two existing warrants, one a third-degree felony and one for a class A misdemeanor.
For the accident, Crapo is facing charges of DUI with personal injury, a class A misdemeanor; for driving on a suspended license, no proof of insurance, and operating a motor vehicle without a license, each a class B misdemeanor; and for improper lane travel, an infraction.
St. George Police officials were called to the scene, near the intersection of Fort Pierce Drive and Bloomington Hills Drive, at 1:43 a.m. Friday.
"A vehicle was traveling at what has been described as a high rate of speed, lost control or hit a bump, left the roadway and ended up in a ditch," Capt. Mike Giles, St. George Police Department, told Gephardt Daily.
"One person was pinned under the vehicle, and had to be extricated," he said. "That person was identified and determined to be Clint Crapo, the driver. Impairment had been involved."
Giles said Crapo and his male passenger sustained minor injuries. Giles did not have full information on the passenger, but said he was treated by medics.
Crapo was transported to an area hospital to be checked out.
Upon his release, Crapo was taken into police custody and transported to jail.