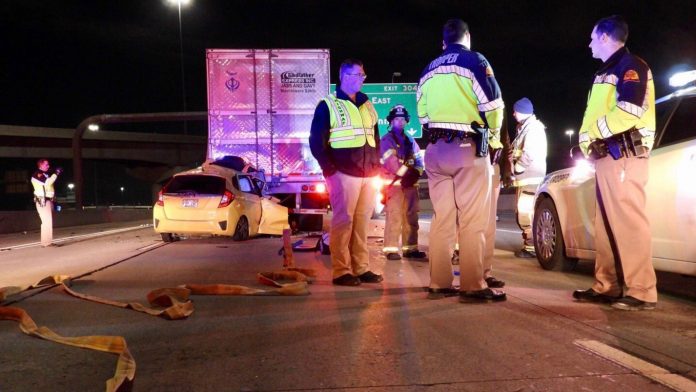 For an updated story, click here.
SALT LAKE CITY, Utah, Nov. 22, 2019 (Gephardt Daily) — The Utah Highway Patrol is investigating a fatal crash on Interstate 15 southbound near the 2100 South exit.
UHP Lt. Danny Allen told Gephardt Daily, the accident happened about 11:35 p.m. Thursday when the driver of a yellow Honda Fit hit the rear end of a semi while traveling at freeway speeds.
According to Allen, "traffic was slowing down due to construction lane closures" when the driver of the Honda slammed into the back of the fully loaded semi-trailer.
"Air bags deployed, he was wearing a seatbelt, but it wasn't enough" to save him, Allen said.
Why the Honda failed to slow down was undetermined in the early stages of the investigation, Allen said, but witnesses report the driver Honda did not apply brakes prior to the crash.
The driver of the semi was uninjured.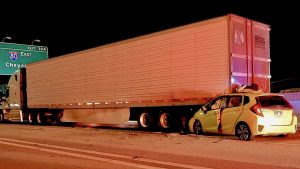 Allen said it would take three or four hours before investigators could clear the accident site, but southbound I-15 would be reopened in time for the Friday morning commute.
Gephardt Daily will update the story as more information becomes available.