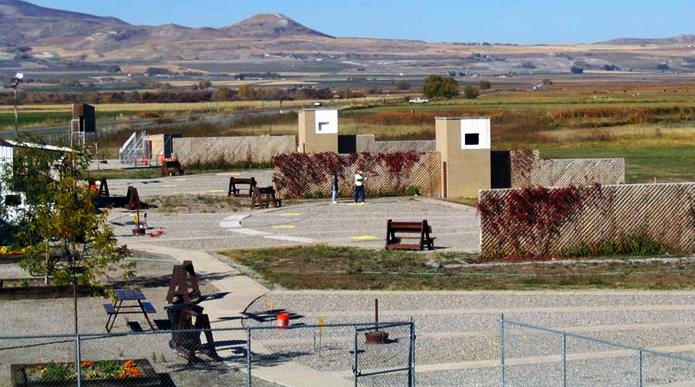 SALT LAKE CITY, LOGAN, Utah — On Sept. 28, which is Saturday of next week, people who hold current hunting, fishing or combination licenses are invited to visit one of two northern Utah shooting ranges and shoot for free.
A news release from the Division of Wildlife Resources explains the opportunity:
"The fourth Saturday of September — which is Sept. 28 this year — is recognized across the U.S. as National Hunting and Fishing Day. To celebrate, DWR is offering its annual promotion of free and discounted shooting at its Lee Kay Public Shooting Range, located at 6000 W. 2100 South in Salt Lake City, and its Cache Valley Public Shooting Range, located at 2851 W. 200 North in Logan."
To redeem the offer, visitors need to show a valid Utah hunting, fishing or combination license at the entrance to either facility. The license can be presented as a paper or electronic license.
"That will grant free admission to the rifle, handgun and archery shooting ranges," the statement says. "Visitors can also get up to five rounds of shooting at half price at the trap and skeet ranges that day."
Charging half price for trap and skeet ranges helps the DWR cover costs of materials.
Along with the free and discounted admission on Sept. 28, both shooting ranges also offer an ongoing, year-round promotion that allows someone to shoot for free or at a discounted rate if they purchased a firearm or archery equipment within 30 days. Proof of purchase must be provided to qualify for the deal.
"We want to promote not only fishing and hunting, which are both family-friendly activities, but also shooting sports in general," said manager Andy Hunter, Cache Valley Public Shooting Range, in a prepared statement.
"They're great places to shoot, whether you are practicing for an upcoming hunt or you just want to have some fun shooting clays," Cook said of the two involved ranges.
For more information, call the Cache Valley Public Shooting Range at 435-753-4600 or the Lee Kay Public Shooting Range at 801-972-1326.