CACHE COUNTY, Utah, July 19, 2017 (Gephardt Daily) — Jason Whittier, the handler of a K-9 that died after being left in a hot patrol truck, has been charged by the Cache County Attorney's Office.
On Wednesday, the Attorney's Office initiated the First District Court criminal case against Whittier in connection with the July 3 death of Endy.
Whittier faces one count of aggravated cruelty to an animal, a class B misdemeanor, according to a statement released by the Cache County District Attorney.
"This tragedy serves as a stark reminder to never leave children or animals alone inside of a car for any amount of time, as temperatures can quickly rise to a deadly level," said Tony Baird, Cache County Attorney's Office chief deputy, in the prepared statement. Officials have not said how long Endy was left inside the vehicle.
The Attorney's Office will continue to work closely with investigators, who are members of the independent Northern Utah Critical Task Force, to gather any additional facts related to this case, the statement said.
Whittier contacted his division commander on July 3 upon discovering the canine in his patrol truck, the Cache County Sheriff's Office said in a news release Tuesday.
The handler was immediately placed on administrative leave in accordance with Sheriff's Office protocol.
Upon being notified, Sheriff Chad Jensen requested two investigations: an independent investigation through the Northern Utah Critical Incident Task Force conducted by a third party, which is ongoing, and a sheriff's office administrative internal investigation, which is now complete.
"The internal investigation identified that policy and procedures were not followed resulting in the tragic death of Endy," the department's prepared statement said.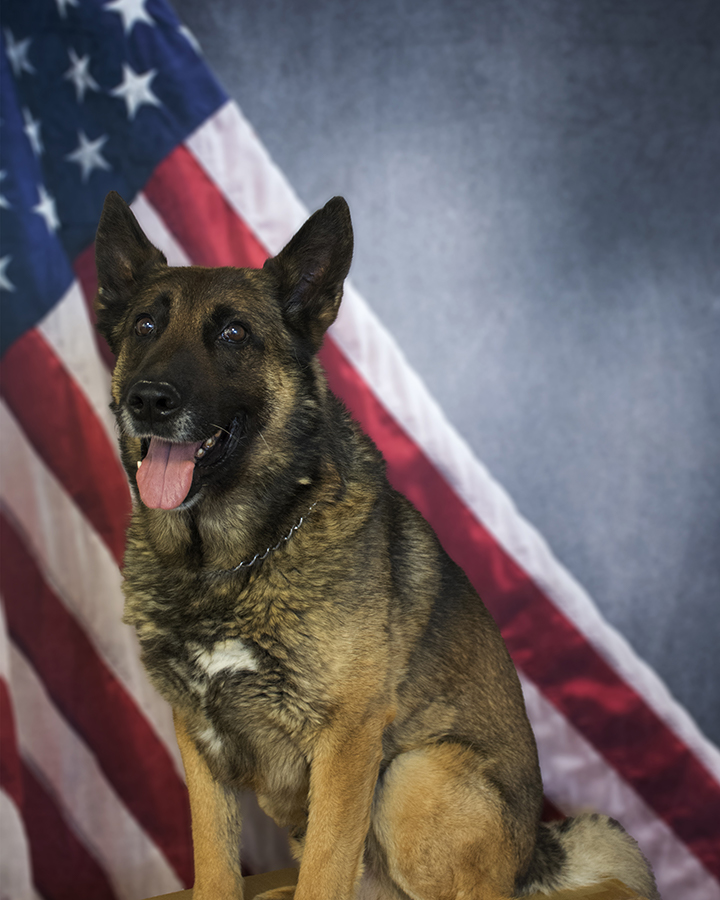 "Administrative action has been taken concerning the findings, including leave without pay and a job reassignment for the handler."
Jensen said his administration has conducted a comprehensive review of the canine program, including equipment, care, welfare, daily maintenance and training.
"I believe our policies and procedures are sound," he said in a prepared statement. "This incident was a result of human error and protocol violation."
Jensen said all K-9 patrol vehicles have been proactively equipped with safety features to protect canines while handlers are on duty and vehicles are left running.
As a result of Endy's death, officials are pursuing new technology wherein K-9 units will be equipped with end-of-shift warning systems. Handlers will be forced to manually shut down the security system, and this system will give verbal warnings to the handler to remove the canine from the vehicle.
If not manually shut down, the system will activate horns, lights, and sirens until the canine is removed safely.
"While this is a significant loss and setback to our K-9 program, over time I am confident we will move forward with a stronger and more effective canine program that will continue to be an incredible asset and resource to our community," Jensen added.
"Endy was a great asset to our agency and the citizens of Cache County. He, along with our other canine Rokki, have been actively engaged in protecting the streets and communities throughout the valley. Our K-9s work in our jails and neighborhoods daily. The loss of Endy was unexpected and heartbreaking, and our officers mourn his loss.
"Endy was a beloved member of our organization and our community. The effects of his loss are felt throughout the Sheriff's Office and law enforcement throughout Cache County."
The Cache County Sheriff's Office will be holding a memorial service at the Sheriff's Complex honoring Endy, his service, and the legacy he leaves among law enforcement and residents across the valley. Endy's interment to follow.
The community is invited to attend, and details will be announced through the CCSO website and on its Facebook page.
The Cache County Attorney Office will not comment further at this time due to the ongoing investigation, the news release concluded.