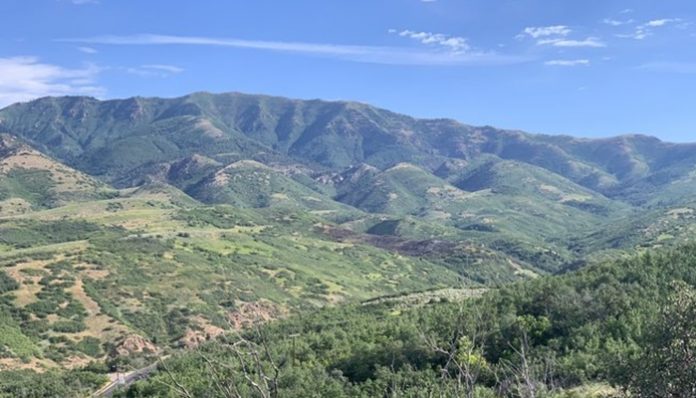 EMIGRATION CANYON, Utah, July 23, 2019 (Gephardt Daily) — Evacuations have been lifted after an aggressive fire broke out near the top of Emigration Canyon Monday night.
The fire was reported a little after 6 p.m., and smoke was visible from miles.
Mandatory evacuations were put in place from Emigration/Pinecrest junction to Pinecrest/Killyon's junction, Unified Fire Authority tweeted at about 9:30 p.m., and Unified Police officers went from door to door assisting in the evacuation effort.
UFA tweeted at 9 a.m. Tuesday that all evacuations have been lifted. Pinecrest Canyon Road has reopened to homeowners only; there is no public access due to congested roads and firefighter safety, the tweet said.
The fire has scorched around 10 acres and it is estimated it will be contained by 1 p.m. No structures have been lost, the tweet added.
Around 100 state and local firefighters will be fighting the fire Tuesday.
A spokesman for UFA said the fire is burning mostly scrub oak and brush.
Gephardt Daily will provide updates on this developing story as information becomes available.