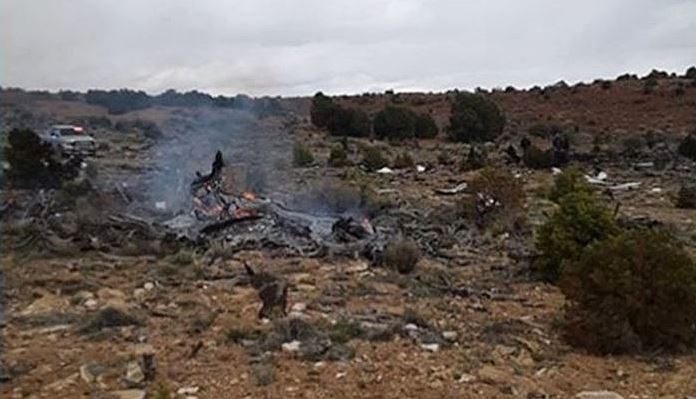 WAYNE COUNTY, Utah, May 24, 2019 (Gepharpt Daily) — The National Transportation Safety Board is investigating a fatal plane crash that occurred late Friday morning in the Grover area of Wayne County.
At about 11:22 a.m., the Wayne County Sheriff's Office was dispatched to Miner's Mountain Road in the Grover area on a report of a single-engine plane crash.
The sheriff's office requested Wayne County EMS to respond and had WCSO Search and Rescue on standby, according to a news release issued by WCSO at 5:34 p.m. Friday.
Witnesses reported that they heard an explosion and saw smoke after the plane disappeared from their view.
Upon arrival at the crash site, WCSO saw a "large debris field and fire were present throughout the area," the news release states.
Two occupants of the aircraft were found deceased at the site, the sheriff's office said. It appeared that they were the only people aboard.
The Medical Examiner's Office went to the scene and conducted an investigation.
The remains of the deceased were transported to the State Medical Examiner's Office for further investigation.
The cause of the crash is as yet unknown and is under investigation by the NTSB.