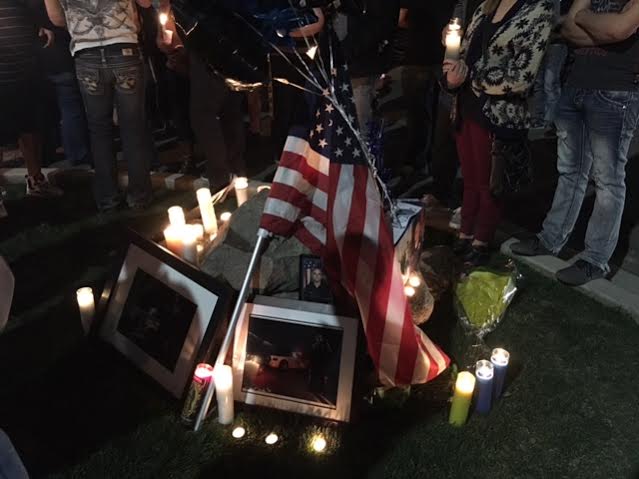 MIDVALE, Utah, April 8, 2016 (Gephardt Daily) — Friends and family of a 911 operations supervisor who died Thursday in a motorcycle accident came together Friday night to remember a man they say spent his life helping others.
Rion Phillips, 31, of Cottonwood Heights, was headed home from work at approximately 8:45 p.m. at 94 E. Fort Union Blvd., in Midvale, when he collided with the driver's side of a Honda Civic pulling out of a restaurant parking lot.
Phillips had been training to be a Life Flight operator the day of the accident.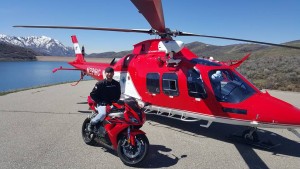 Chris Brown, Rion's uncle, said he was always the life of the party and he could teach you a great game of "flip cup" or "beer pong."
"It's hard to explain the kind of person he was. He was a protector, and you can look around and see the kind of love he had. Anywhere he went, a party or family get-together, he brought a light to it," Brown said. "He was funny, he was a police officer for a while and then he left to go into another field of helping others, he was always there to help someone."
Brown said Rion had an extreme love for football.
"We always clashed. I like the Packers and he liked Pittsburgh," Brown said. "He was competitive, wore his jersey to all the football parties, even if his team wasn't playing. It was always such a good time with Rion."
Brown said he knows Rion is looking down on them tonight and shaking his head that everyone is crying and hurting.
"He would have wanted us to go sit down and have a beer. Rion had a great smile, he liked to smack talk, and was always so funny," Brown said. "He was such an amazing man, a tremendous man, he was light where there was darkness."
A GoFundMe has been set up for the family for anyone wishing to help the family.