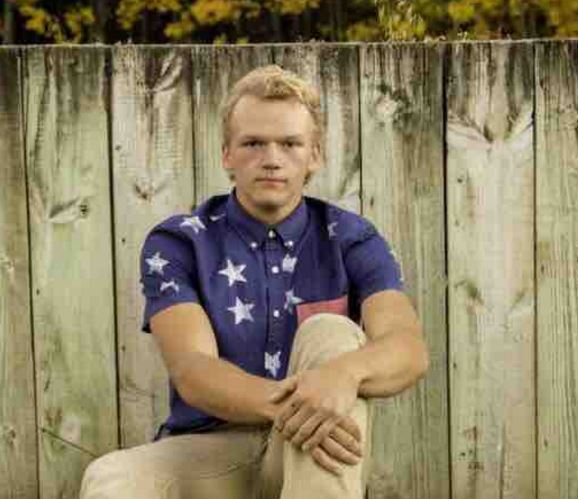 SALT LAKE CITY, Utah, Sept. 3, 2016 (Gephardt Daily) — An LDS missionary who suffered critical head injuries in a traffic accident in Ghana has been flown to Salt Lake City by medical jet to continue treatment.
Luke Dunn, of Salt Lake City, was reportedly the worst injured of four missionaries for the Church of Jesus Christ of Latter-day Saints, who late last month were riding in a car driven by an LDS church member when it was struck by a car attempting to pass a truck.
"Luke is back in Salt Lake City," David Dunn, father of Luke, reported Friday on Facebook. "He arrived early this morning. His transcontinental ambulance flight went very well…. He is in stable, but fairly heavily sedated, condition."
David Dunn reported earlier that surgery was performed to lessen the pressure on Luke's brain, and to reposition a bone plate on the right side of his head that had been pushed into his brain.
"On Wednesday he was responding to simple commands and seemed to be cognizant of nurses, doctors and me talking to him by wiggling toes, fingers, thumbs up, and eyebrows…all good signs, but no guarantee of full recovery," the older Dunn wrote.
"It's difficult to articulate how serious his condition is, and was. We have faith and are hopeful for a complete recovery, but there are some difficult potential realities that are hard to grapple with."
Another Utahn, Nicklaus M. Spaulding, from Nibley, was involved in the collision, as were two missionaries from Ghana: Augustine Biney-Amissah, from Breman Asikuma; and Isaac Boateng, from Moree.
Two, including Dunn, originally were airlifted to a major medical center, and two were treated at a local hospital, in Sierra Leone, where the missionaries' driver was treated and released.
Additional information on the conditions of Spaulding and the Ghana missionaries has not been made available.
The driver of the car that caused the crash died at the scene.
Eric Hawkins, spokesman for the LDS church released a statement when the accident was first announced:
"Each of the people in the mission van received injuries, some quite severe," Hawkins reported. "Medical advisors from church headquarters and the local area have been closely involved in their care since the accident occurred and will continue to work with the medical teams that are caring for them."
According to a GoFundMe page set up to help fund Dunn's medical expenses and his parents' travel costs, the crash happened when Dunn was traveling to the site of his first assignment.
David Dunn wrote in his post from Ghana that he had hoped to make the flight home with his son.
"I, on the other hand, decided to have what seems like a massive anxiety attack in the very moment they were transferring him to go to the airport, and had to stay in the hospital for a day. So, I missed the flight with Luke."
"Thanks to EVERYONE for many many many prayers, so much love, support in many ways, jumping in and helping," Dunn wrote in his statement. "I can't even begin to describe how awesome everyone has been.
"It's so comforting to know that Luke (and us) has, and will continue to have, the support of so many during this recovery period. So, here's to better and better days ahead."