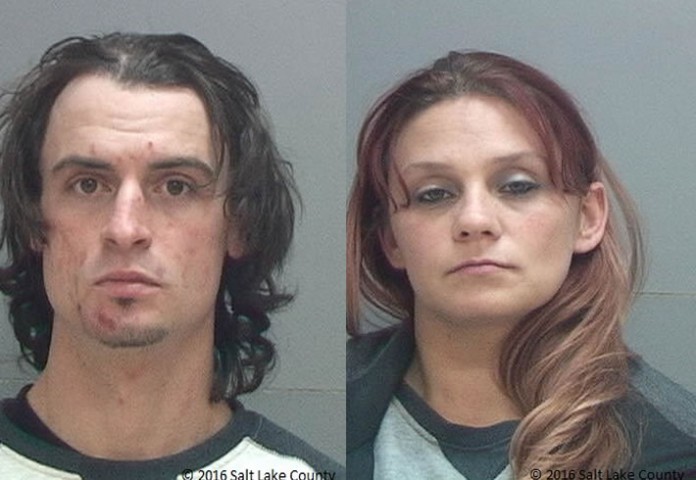 WEST JORDAN, Utah, Jan. 13, 2016 (Gephardt Daily) — A man is behind bars and a police cruiser in the repair shop after a high-speed chase in West Jordan early Wednesday morning.
According to Sgt. Danny Benzon from the West Jordan Police Department, it all started around 3 a.m. when officers observed a suspicious vehicle driving in the area of 5100 W. 6600 South.
Officers followed the car as it pulled into the driveway of a nearby house, but as officers were talking to the driver, the homeowner came out and said, "I don't know these people."
Police were double-checking the driver's identity, when he suddenly threw his car into reverse and slammed into a West Jordan police cruiser before speeding off.
Officers chased the suspect down 6200 South onto Bangerter Highway, then north into West Valley City.
The pursuit ended near 4100 South and Bangerter when the suspect abandoned his car and ran behind Granger High School.
K-9 units were called in, and a few minutes later the suspect was taken into custody without incident.
Police say they found a gun and drug paraphernalia inside the car.
The suspect, whose name was not released, was taken to the Salt Lake County jail. He faces charges for fleeing, hitting the officer's car, and possession of drugs and firearms by a restricted person.