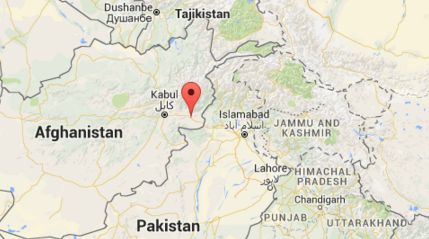 JALALABAD, Afghanistan, Jan. 13 (UPI) — At least seven people were killed Wednesday in a suicide bombing followed by a gun battle near the Pakistani consulate in Jalalabad in eastern Afghanistan.
Ataullah Khogyani, spokesman for the governor of Nangarhar province, confirmed the bombing, saying it prompted a gun fight between security forces and surviving assailants. He earlier said at least four police officers were killed and several civilians injured.
The province, on the border with Pakistan, is the site of activity on the part of Islamic State and Taliban loyalist groups.
The bombing is part of a wave of violence in Afghan cities since the start of the new year, designed, some analysts say, to give the Taliban leverage in upcoming peace talks. Neither the Taliban nor any other group has claimed responsibility for the attack.
It follows attacks on targets including a Kabul restaurant favored by expatriates, the Indian consulate in Balkh province, and the vacant home of a Pakistani diplomat in Jalalabad.