SALT LAKE CITY, Utah, Jan. 27, 2022 — Salt Lake City police are on the scene of a body found in the Jordan River.
"Detectives with our homicide unit are on scene, which is a standard protocol," an initial statement from the SLCPD says.
No additional details, such as the condition or gender of the deceased, or circumstances under which the body was found, have been released.
SLCPD Sgt. Mark Wian spoke with journalists at the scene, and said police were summoned to the area of 730 N. Riverside Drive at about 11 a.m. Thursday. The Salt Lake City Fire Department and the swift water rescue team were able to recover the remains. Crime scene technicians processed the scene for evidence.
"We will be working with the Medical Examiner's office to identify who this person is," Sian said.
Gephardt Daily will have more details on the case as they are released.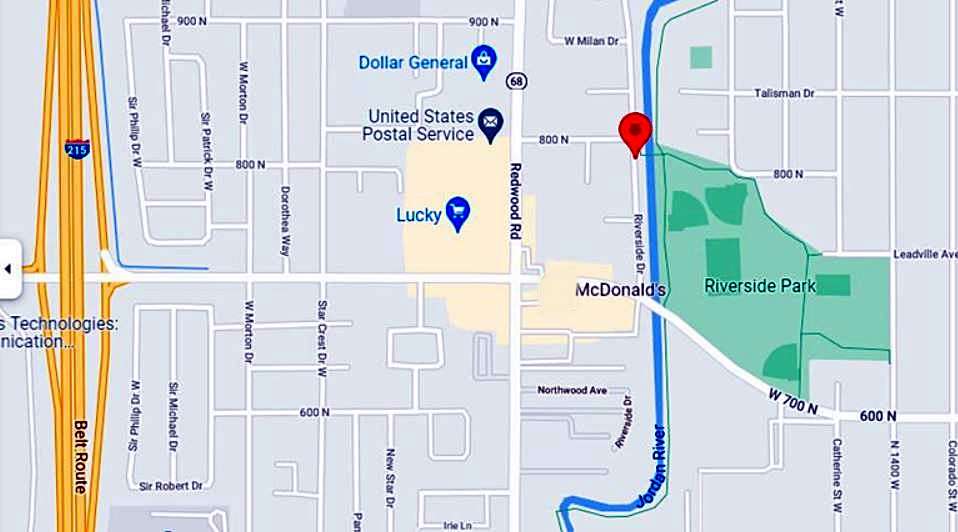 Image: Google Map