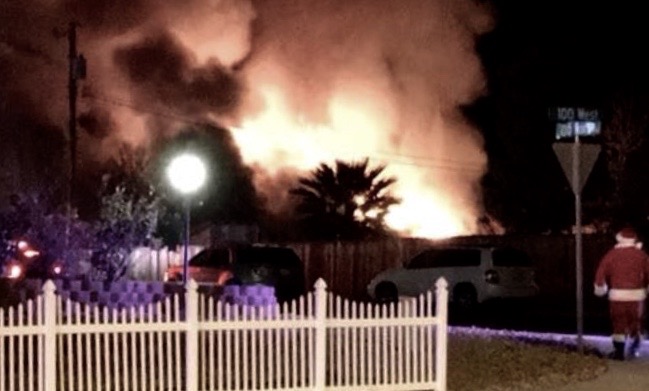 To see an updated story, click here.
IVINS, Utah, Dec. 25, 2017 (Gephardt Daily) — A woman was killed and a second critically injured in a Christmas Eve house fire in Ivins.
Firefighters from multiple agencies were called to 132 W. 100 North just before 7 p.m.
When crews arrived, they found smoke and flames pouring from the rear of the home.
During an initial sweep of the residence firefighters came upon an elderly woman they say was bedridden, and a female relative who was trying rescue her.
Santa Clara Fire Chief Dan Nelson said both women were pulled from the home suffering burns and smoke inhalation.
The women were rushed by ambulance to Dixie Regional Medical Center, where the older woman was pronounced dead.
According to Chief Nelson, she did not make it out of the home alive.
The condition of the second victim has yet to be released.
Authorities were withholding the victims' names pending notification of next of kin.
The cause of the fire, which investigators believe started in the back of the home, has yet to be determined.