NEW YORK CITY, Feb. 20, 2016 (Gephardt Daily) — Former Brigham Young University basketball star Jimmer Fredette is getting another shot at the NBA as the New York Knicks reportedly prepare to offer the guard a 10-day contract.
According to NBA.com, the interim coach for the New York Knicks said the team expects to sign the contract with Fredette on Monday.
Fredette didn't adjust well to the NBA after being picked 10th in the 2011 draft by Milwaukee. He was immediately traded to Sacramento, where he played for two seasons before a mid-season trade to the Chicago Bulls.
In 2015, Fredette played for the New Orleans Pelicans, but finished out the year with the Westchester Knicks, the New York Knicks affiliate NBA development team.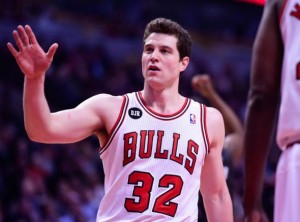 Last Saturday, Fredette scored 35 points and was awarded MVP in the D-league All Star game in Toronto.
The interim coach of the Knicks, Kurt Rambis, took notice of Fredette's performance.
Rambis told NBA.com that he knows adjustment to the NBA can be slow for some players, and can even take years for them to fully evolve into professional athletes.
During his four years with BYU, Fredette racked up more than 40 awards, including the 2011 ESPY for Collegiate Male Athlete of the Year and the 2011 ESPN.com Weekly Watch National Player of the Week.
In his senior year, Fredette was the nation's leading scorer (28.9 points per game) and was third in threes per game, 31st in three-point percentage and 14th in free throw percentage.
The New York Knicks are scheduled to host Toronto at 7:30 p.m. Eastern time on Monday at Madison Square Garden, in New York City.