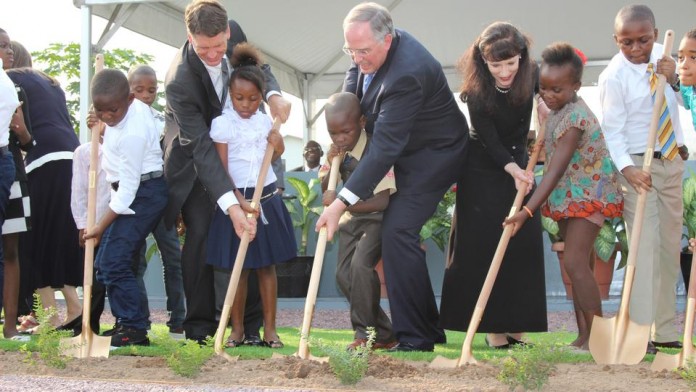 KINSHASA, Democratic Republic of the Congo, Feb. 15, 2016 (Gephardt Daily) — The Church of Jesus Christ of Latter-day Saints has broken ground for its fourth temple in Africa, which will be the first in the Democratic Republic of the Congo.
The ceremony was held Friday for the the Kinshasa Democratic Republic of the Congo Temple. Elder Neil L. Andersen of the Quorum of the Twelve Apostles presided, and was joined by other leaders of the Church and in the community.
The temple, the first in central Africa, was announced at the Church's October 2011 general conference.
"This holy house will also bless the country and the people who surround it, whether or not they are members of the Church," Andersen said. "It will be a light upon a hill, and the glory of the Lord will be upon it."
According to the LDS Church, there are more than 40,000 members and 145 congregations in the Democratic Republic of the Congo.
Three temples currently serve Mormons in Africa, including the Johannesburg South Africa Temple, dedicated in 1985; the Accra Ghana Temple, dedicated in 2004; and the Aba Nigeria Temple, dedicated in 2005.
The Durban South Africa Temple and Abidjan Ivory Coast (Côte d'Ivoire) Temple have been announced.