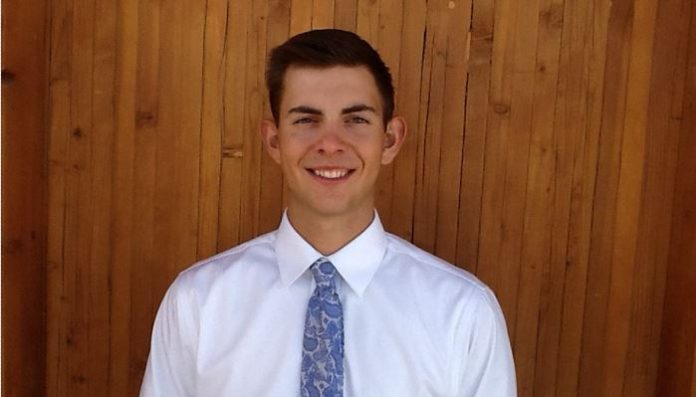 JOHANNESBURG, South Africa, Nov. 27, 2018 (Gephardt Daily) — A Nevada teen has died in Johannesburg while serving a mission for The Church of Latter-day Saints in South Africa.
"We are deeply saddened to announce the passing of Elder Zane Lamping, who collapsed Monday while exercising at the South Africa Missionary Training Center in Johannesburg," a statement from the LDS Church says.
"He passed away at a local hospital. The cause of his death is unknown at this time. Elder Lamping, age 19, is from Moapa, Nevada. He had been assigned to the South Africa Johannesburg Mission and had entered the MTC on November 22.
"Our hearts go out to his family and loved ones. We pray they will feel the love of our Heavenly Father during this difficult time."