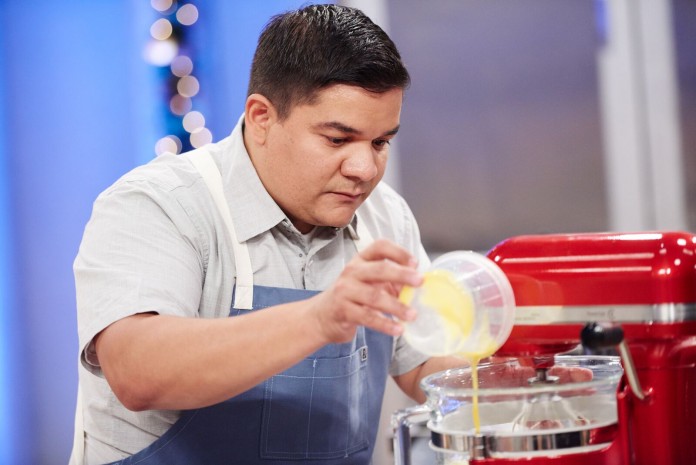 SALT LAKE CITY, UTAH – October 22, 2015 (Gephardt Daily) – Local bakery owner and award-winning pastry chef Adalberto Diaz will get his turn at the national spotlight when he competes in this year's Food Network's Holiday Baking Championship.
Diaz, a local bakery owner, was contacted by the producers of the show to see if he would be interested in the competition. "They sought me out and I was really excited about the opportunity," said Diaz. "It was a very long process from there but in the end I made it to the show."
Growing up in Cuba, Diaz started learning to bake when he was just nine years old. "We didn't have restaurants, there was no McDonald's around the corner," said Diaz. "I spent a lot of time in the kitchen with my family because once we were done making breakfast, we had to start working on lunch and then it was onto dinner."
In 2000, at the age of 28, Diaz made the decision to leave his country and flee to the United States as a political refugee. "Cuba's free enterprise laws were against me owning a business and when my 'underground' bakery grew too big, they found out. I decided then I needed to leave Cuba," said Diaz. "In order to protect my family from further persecution for having any knowledge of my plans, I didn't tell them. I told them I was going camping and two days later, when I reached Mexico and knew I was safe, I called a told them I had fled the country."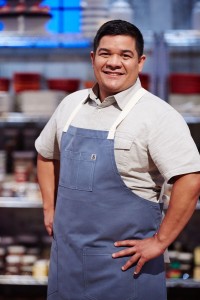 Diaz eventually came to Utah where he got his first break when a friend opened a cafe in Salt Lake City and hired him as their pastry chef. Over the years, Diaz has had the opportunity to work for high end places such as Granato's, Grand America and Juhl Haus Market & Deli. He started a teaching career at the Roth Concept Center and eventually ended up as an instructor at Utah Valley University.
Diaz opened his own bakery, Fillings and Emulsions, in Salt Lake City in 2012 and said he loves that he can blend his traditions of his Latin roots with his French culinary knowledge to make eccentric creations. "I can do anything I want, I can make any creation, and there are no limits to what I can bake," said Diaz.
In its second season, Food Network's Holiday Baking Championship makes 'traditional' pies, cakes and cookies anything but traditional. Hosted by Bobby Dean, Diaz, along with nine other bakers from around the country will compete to create the most amazing holiday treats and vie for the $50,000 grand prize.
The eight episode series starts Sunday, November 1, 2015 and will air on Food Network at 7 p.m. MT.