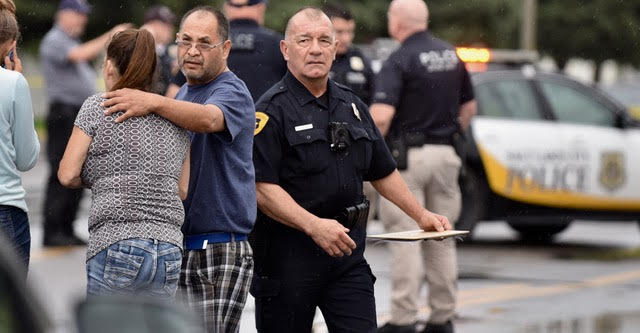 SALT LAKE CITY, Utah, July 31, 2019 (Gephardt Daily) — One man was seriously injured Wednesday evening in a drive-by shooting near 400 South and 1600 East in Salt Lake City.
The victim, who was shot once in the stomach, was rushed to Intermountain Medical Center.
"He's in surgery now, and he is expected to survive, Salt Lake City Police Lt. Jenn Diedrich told Gephardt Daily at about 7:20 p.m. The victim is a Salt Lake City resident, and Diedrich estimates he is in his 20s.
This shooting was reported at 5:50 p.m. The Metro Gang Unit is on the scene, and the incident is believed to be gang-related, the lieutenant said.
Asked what led investigators to suspect a gang link, Diedrich said it was things that were said at the scene.
"Comments made to the victim have us believing it was a gang incident," Diedrich said, declining to be more specific due to the ongoing investigation.
Diedrich said witnesses were still being interviewed, and had provided conflicting descriptions of the car carrying the shooter. It has been described as a sedan that is red or maroon, he said.
Second drive-by of day
The shooting just before 6 p.m. was the second drive-by the SLCPD investigated on Wednesday. The first call came in at about 1:30 p.m. and called police to the area of 1000 N. Catherine St., in the Rose Park area.
In that case, two boys were injured. They were taken to a nearby hospital with non life-threatening injuries, police said at the scene.
Diedrich said it is too soon to know if the drive-by incidents are connected in any way.
"We don't know for sure if it is related to the other shooting today," she said at the second scene.
Gephardt Daily will provide more information as it becomes available.