CLEARFIELD, Utah, Oct. 17, 2016 (Gephardt Daily) — Grieving mother Riki Lloyd has spent much of the past four months in one of two places: either curled up in her bed, feeling unable to get up and move forward after death of her toddler son, or at the Clearfield grave of Ethan Antes, wishing she could go back in time and save her little boy.
An exception was Tuesday, Oct. 11, when Lloyd dressed up, steeled herself, and traveled to Salt Lake City's 3rd District Court to speak at the sentencing of Ethan's stepfather, who pleaded guilty to child abuse homicide in the toddler's death. He was given six weeks of jail time.
"I told them I didn't feel like I got any justice," Lloyd, 22, told Gephardt Daily. "Codey didn't actually tell the truth of what happened. He just said what he had to to get the plea deal."
Lloyd said she only agreed to the deal to ensure Jolley, whom she is in the process of divorcing, would have no chance of escaping without spending at least some time in prison.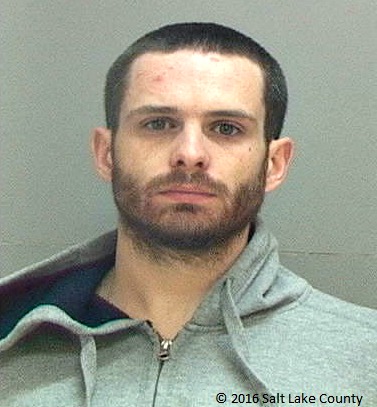 Lloyd said when she changed her mind about the plea deal, she tried to contact social workers and court authorities to revoke her permission to offer the deal. But by the time she found the right officials to tell, Lloyd said, Jolley had accepted the deal, and authorities told her it would be unethical to revoke it.
Jolley originally was charged with first-degree felony murder, punishable by five years to life in prison, and with child abuse, a second-degree felony, punishable by one to 15 years in prison. If convicted of both, he faced six years to life in prison.
In exchange for his guilty plea, the first charge was reduced to child abuse homicide, a second-degree felony, so the sentences for each of the charges would be one to 15 years, to be served concurrently or consecutively at the judge's discretion.
On Tuesday, Judge Richard McKelvie chose consecutively, which means Jolley will serve a minimum of two to 30 years.
"If they would actually let him out in two, that would completely mortify me," Lloyd said. "I wouldn't want to stay in Utah. I don't know what I would do. I don't know if he would come after me."
The night that changed everything
On April 29 of this year, the night of Ethan's fatal injuries, Lloyd said she showered and left for her new job, and left her son in the care of her husband.
A few hours later, Jolley called 911 and reported he had left the boy alone, sitting in the tub, for 20 seconds or less, and returned to find Ethan face-down in the water, drowned.
Angela McCalmant, Lloyd's mother, said she had hoped Jolley's deal would be revoked.
"I feel we were bullied into a plea deal, were told he had to tell the truth, when none of his stories matched the medical findings, and that he admitted he lied," McCalmant told Gephardt Daily.
"We thought with all that, the plea deal would be pulled. Yet we were told that would be unethical for them to do. I almost felt like they were working with the monster to help him get off easier.
"I will say I have nothing but faith and admiration for the Judge. He did everything he could within the plea deal," McCalmant said.
"I do not feel the sentence was long enough, I don't think you can ever 'repay' your debt to society when you murder a child."
Lloyd feels the same.
"They are supposed to have all the evidence at sentencing, and the autopsy report still isn't done," she said. "I'm going to file a complaint with victims' rights.
"I think the prosecution, the whole entire time, hasn't wanted to prosecute the case," Lloyd said. "If I hadn't agreed to the plea deal, they probably would have done it anyway."
The day in court
Lloyd said making her statement in court was hard, but she is glad she did it.
"I'd been working on this thing the entire time since it (Ethan's death) happened, and I finally got it right the night before court," she said. "I felt like I was shaking uncontrollably the whole time, but people told me I did a good job.
"Seeing Codey in court was nerve racking. He didn't look at me. I was glaring at him the whole time, and when he looked my way by accident, he hurried and put his head down."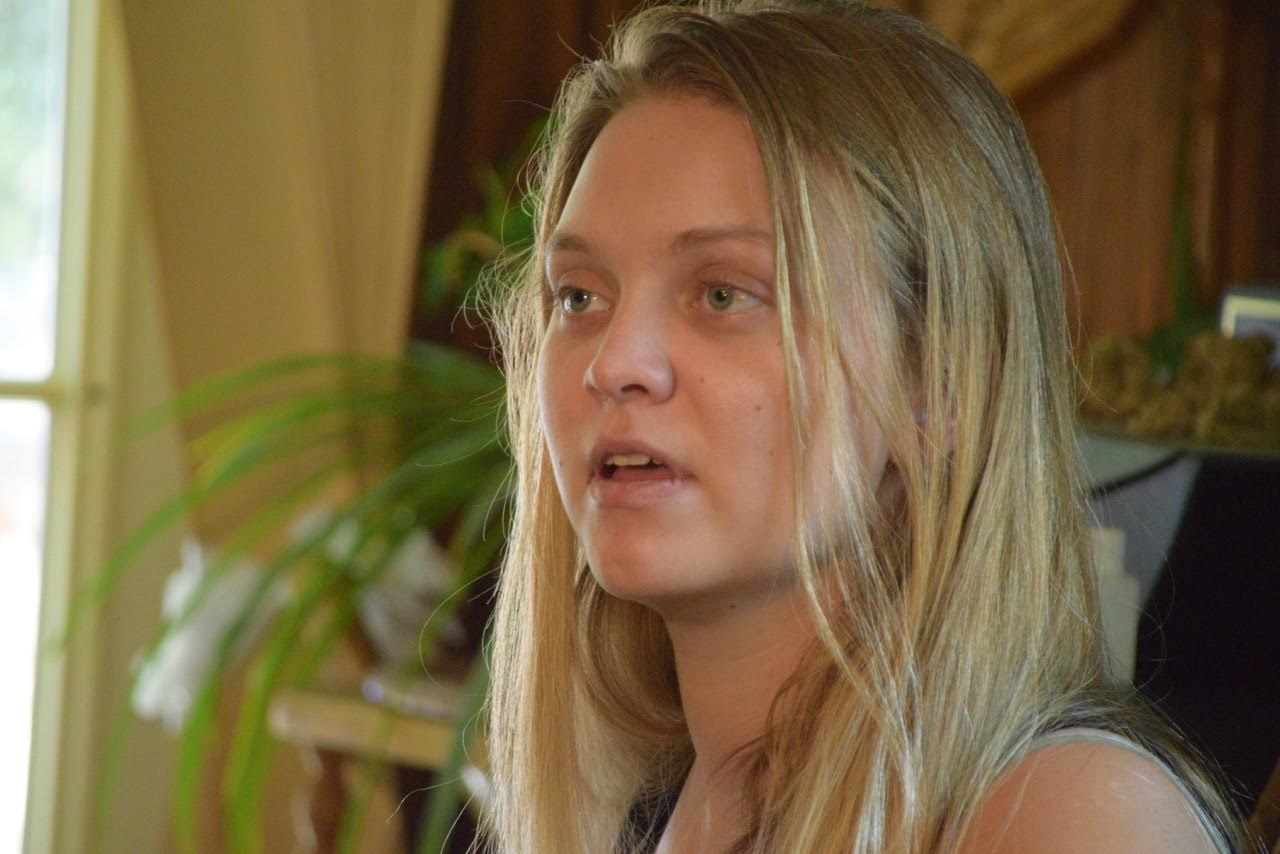 Lloyd wishes the sentence had been longer, but says she knows that no sentence could bring Ethan back.
"My son could have lived another 40, 50, 60 years," she said. "I wish I could have caught on faster to what was happening."
Ethan's doctor told her burns from hot liquids were fairly common among toddlers, Lloyd said, and the high chair fall came just a day before the toddler's death.
"I wish God had given me two more weeks. I thought Codey would have been a great dad. But in a matter of two weeks, he seemed to go from being a great dad for Ethan to killing him."
The aftermath
Lloyd said she has spend the months since Ethan's death crippled by shock and depression. Although counseling and antidepressants help some, Lloyd said that many days has struggled and failed to get out of bed at her grandmother's Clearfield home, where she has been staying.
"I was depressed, and had not sensed the full reality of it," Lloyd said. "Ever since Codey got sentenced, it feels a lot more real. Before, I had points of being able to shut it out of my mind. Now I think about it 24-7. I spend all my time awake, trying to sleep."
Friends, family and supporters on social media have tried to ease Lloyd's pain, she said.
"It's hard, at the point I am at now, it's hard to see that i will get better. It seems a funny thing to get over right now. Other people will tell you, 'You will have another kid one day,' but that's not the point. It won't be Ethan. Another child won't make that better."
Lloyd still visits Ethan's grave multiple times a week.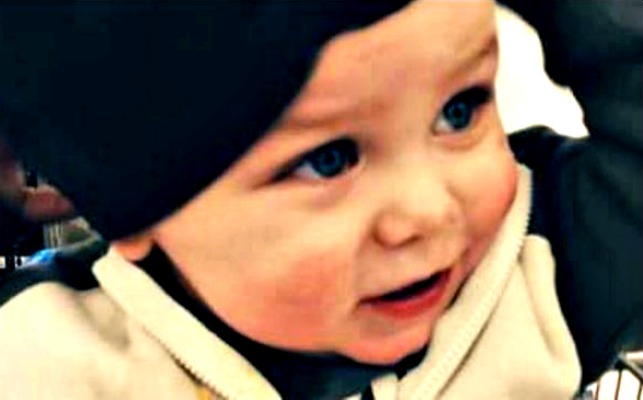 "At first it was hard to talk to Ethan without saying sorry," Lloyd said. "Now I am asking him for direction, what to do in any area of my life. In every decision, I feel so lost.
"And I tell Ethan my little memories about him, and I lay there and tell him how much I wish he was here. I tell him how the days go, and how I have been handling things. I want to make him proud of me. I tell him I wish he was on the grass with me, looking up watching the stars."
Ethan's legacy
Angela and Jason McCalmant are remembering their grandson by working to start a non-profit organization in his memory. It's planned as a place abused women and their children can go to find immediate shelter and help, before they can make arrangements for longer-term housing.
Lloyd said she would like to found her own non-profit in Ethan's memory. Hers would focus on educating parents before abuse could begin, she said.
Lloyd has experienced abuse in the past, she said.
"If a single mom or dad finds themselves in a physically or emotionally dysfunctional relationship, find out why. For the children's sake, find out why, within yourself, you keep going back to that kind of controlling relationship.
"And don't feel like you have to find someone the moment you get out of a relationship. Make sure you feel good enough about yourself that you won't let the wrong people near your family. Look inside yourself before you look for someone else.
"Since this happened, I won't be with anyone who won't treat me well. I would rather be alone for the rest of my life."
* * *
Lloyd first spoke with Gephardt Daily in early September. To hear her story in her own voice, click on the video below.