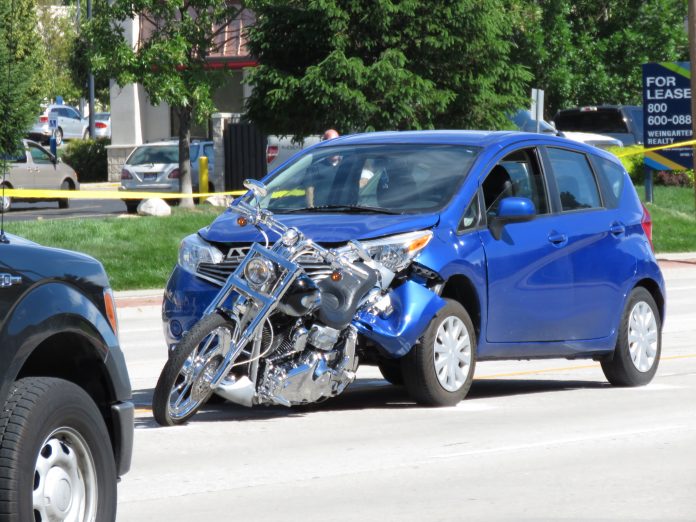 WEST JORDAN, Utah, June 18, 2016 (Gephardt Daily) — A 66-year-old man from West Valley City is in critical condition after being rear-ended on his motorcycle on Redwood Road in West Jordan Saturday morning.
West Jordan Police officer Scott List said the accident happened at 6850 S. Redwood at 8:30 a.m.
"Witnesses said a small compact vehicle was weaving in and out of traffic and had changed lanes multiple times when he didn't see a motorcyclist in one of the lanes," List said. "The man hit the motorcycle from behind, ejecting the rider."
List said the rider was not wearing a helmet and his head hit the pavement.
"He was taken by ground ambulance in extremely critical condition to Intermountain Medical Center in Murray," List said. "The driver of the car, a 27-year-old man, was shaken but not injured."
Drugs and alcohol have not been identified as factors. List said the collision sent the car, the motorcycle and the rider nearly 150 feet from the point of impact.
"Two factors may have helped the severity of this accident, drivers need to slow down, and riders need to wear helmets," List said. "In this case, we don't know if the helmet would have been enough but it certainly would not have hurt."
List said the accident is under investigation.