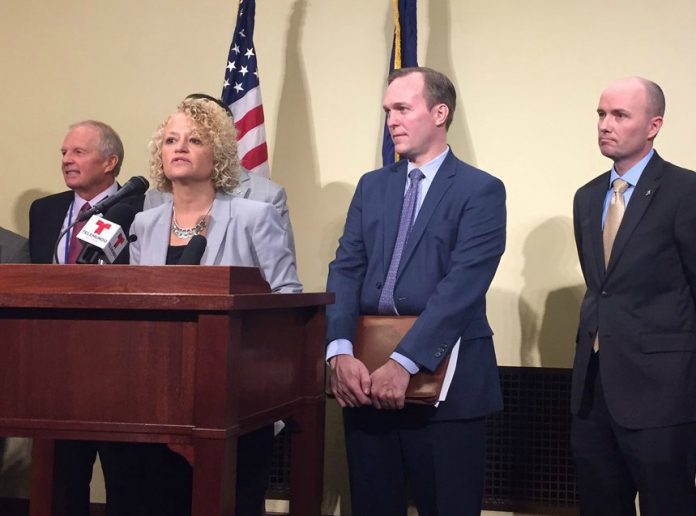 SALT LAKE CITY, Utah, Feb. 24, 2017 (Gephardt Daily) — Salt Lake City Mayor Jackie Biskupski on Friday morning announced a revised plan for new homeless centers — revealing that two of the four previously announced centers would no longer be built, and two additional centers would be located in Salt Lake County, but outside of Salt Lake City.
Off the table are the most controversial center that had been announced, the one at 653 E. Simpson Ave. (near 2300 South), and the center at 648 W. 100 South. Home and business owners near the proposed Simpson Avenue center were especially vocal about their displeasure.
And new to the equation are centers in Midvale, at an existing shelter, and a possible location in Murray that has not yet been announced.
Biskupski described the collaboration between cities within the county as a "historic moment." She said, "This hasn't been an easy process because this isn't an easy problem to solve."
Biskupski said each of the two resource centers in Salt Lake City will have 50 more beds than previously announced, bringing the total to 200 at each location. One location will serve single men and women, and the other will serve only single women.