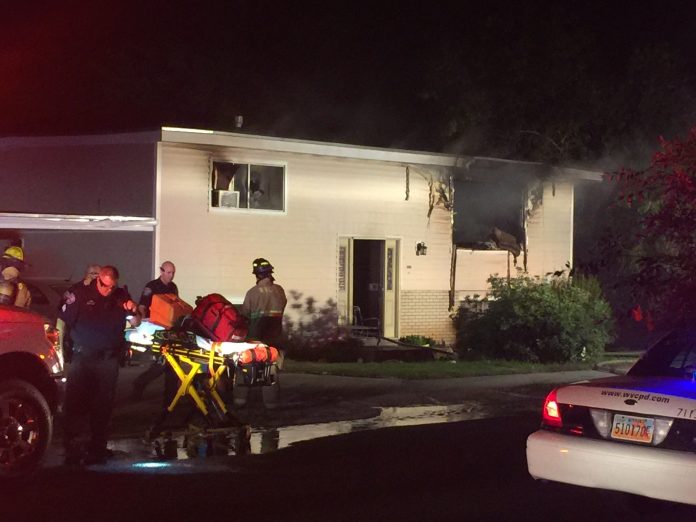 WEST VALLEY CITY, Utah, June 10, 2017 (Gephardt Daily) — Kathie Thomas was laid to rest Saturday, but a significant name was left off of her obituary's list of survivors.
Missing was the name of Thomas' firstborn, 47-year-old Loralie Thomas Querbach, who police say confessed to purposely lighting the June 5 fire that killed Thomas in her West Valley City home.
"A joint investigation conducted by West Valley City Police and West Valley City Fire has revealed that Loralie Thomas set a fire inside the home with the intention of killing her mother," said a news release from West Valley City Police.
"She also stated that she started the fire in front of the decedent's bedroom, knowing the decedent could not get out of her door or window. The A/P (accused person) also stated that she was aware that four other persons were in the home, and that they were all sleeping. She stated that she made no effort to wake them up and warn them of the fire. All four persons were able to exit the home without injury."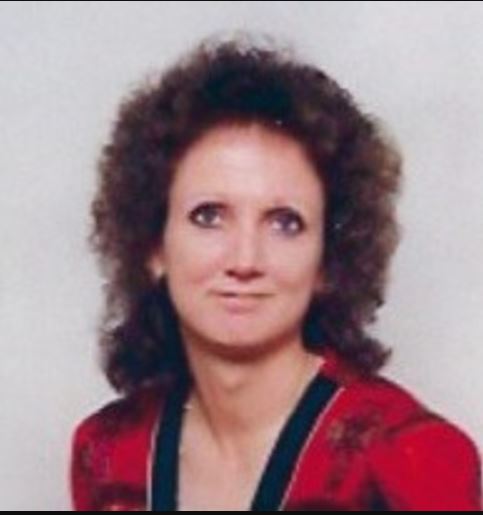 Stephanie A. Mair, Querbach's first cousin on their mothers' side, said there were decades' worth of warning signs that her aunt Kathie was in danger. Mair shared her thoughts and beliefs with Gephardt Daily.
"She (Querbach) has done things so bizarre, you wouldn't believe," Mair said. "This is wicked — some side of her that's not the Lorie I grew up with. The person I grew up with was tenderhearted and witty. That thing that's in her now, I don't know what that is. She claims that is Satan's daughter. She outright verbalizes that."
Querbach has been booked into the Salt Lake County Jail on suspicion of aggravated murder, aggravated arson, and four counts of attempted aggravated murder. Querbach, who also goes by the last name Thomas, is being held on a $1 million bond.
One of those left in the house was Querbach's child, Mair said.
"Not only was she willing to kill her mother, she was willing to kill her baby."
Mair said drug abuse has made her cousin's condition worse, and claimed that Querbach has a long history of arrests and stays in mental facilities. The initial statement by the West Valley Police Department said officers had responded to the residence, at 6946 W. Bonnie Arlene Drive (3710 South), on multiple occasions.
"This was all preventable," Mair said, adding that many agencies that knew of the situation could have stepped in. "My aunt Kathie was hospitalized before Christmas, and it was turned in then — the abuse she was suffering. A lot of it was physical, and a whole lot of it was mental. She would get sick when she was denied food and water."
In statements that could not be confirmed by Gephardt Daily, Mair said Querbach had once sacrificed a puppy while making a child watch, and another time scaled a temple wall holding her baby and smeared the diaper's contents on the building wall, saying she was "bathing the temple."
Mair also said Querbach had found her mother sleeping and kicked her in the face. Thomas filed a restraining order at one point, Mair said, but Querbach talked her way back into her mother's good graces.
Thomas took to locking the doors to her bedroom and an adjacent room, Mair said.
"She created an open space in the wall so she could go between the back two bedrooms without going out in the hall," Mair said. "The fire started while she was in the bedroom. She tried to push out the window of the first bedroom, and because of all the stuff in the way, I think she realized she couldn't get out.
"She went to the back bedroom and pushed out the window. She was only about 90 pounds, and she had been sick, and I don't think she had the courage to jump. She had really bad osteoporosis, and the jump would have killed her. In that situation, she was going to meet her demise one way or the other."
Thomas' obituary describes her as a loving mother with simple hobbies.
"She enjoyed gardening, cross stitch and most of all spending time with her family. She was a very special person to everyone she met. We all love you very much and we will miss you greatly, mom, grandma, aunt, sister and friend."
Mair said she knows people die every day, "but I can't imagine any worse fate than burning to death, knowing your child did it to you. The only positive in this is that Kathie can't be abused anymore."
On social media, Mair shared a video of what her aunt's house looked like inside after the fire. It may be upsetting to some viewers. It appears below, with Mair's permission.
To see photos of the fire site, click on the gallery below.